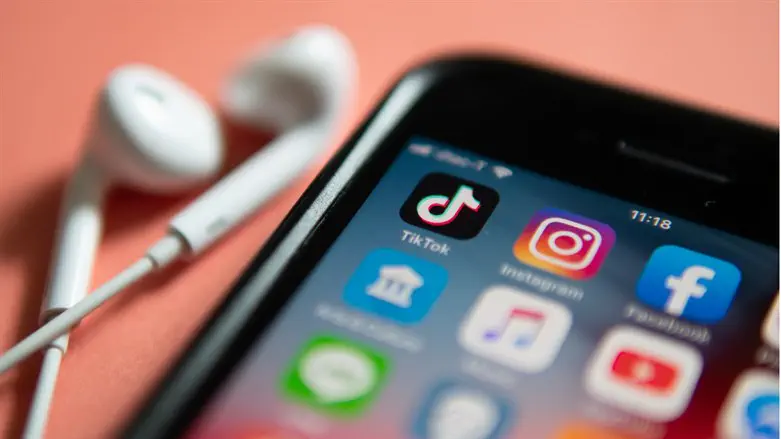 TikTok
iStock
A British teenager known for pranks posted to TickTok and YouTube has been arrested after filming himself harassing Orthodox Jews.
The 18-year-old Londoner, Bacari Ogarro, was goes by "Mizzy" on social media, was taken into police custody for allegedly causing a public nuisance after he posted videos jumping over Orthodox Jews to social media, the UK Jewish News reported.
Mizzy regularly takes videos of himself breaking into people's houses, accosting people in public and stealing dogs, posting the clips to TikTok and YouTube.
He was arrested on Monday evening and kept in police custody. According to the report, his social media accounts were suspended, with messages stating that the accounts had violated the platform's code of conduct.
"I do not underestimate the widespread upset, distress and concern that these videos caused," Detective Chief Superintendent James Conway of the Central East Command Unit said, according to the news outlet. "Some people have referred to these as 'prank' videos, but I hope that this significant development demonstrates just how seriously we have been taking this investigation since this footage began circulating online."
Conway said that the investigation into the videos was ongoing.
"A number of these videos were produced, impacting on many different people and our investigation remains ongoing as we seek to build a strong picture of both the activity featured in the footage and impact on the public," he added.
In one of the videos in which Jews were targeted, Mizzy jumped over an Orthodox man waiting at a bus stop. In another video, he singled out Jews on the street.
Metropolitan Police said in a statement that they were investigating the teen for "apparently unsolicited approaches made towards members of the public in the street or on transport and entering addresses without the apparent permission of the owners."