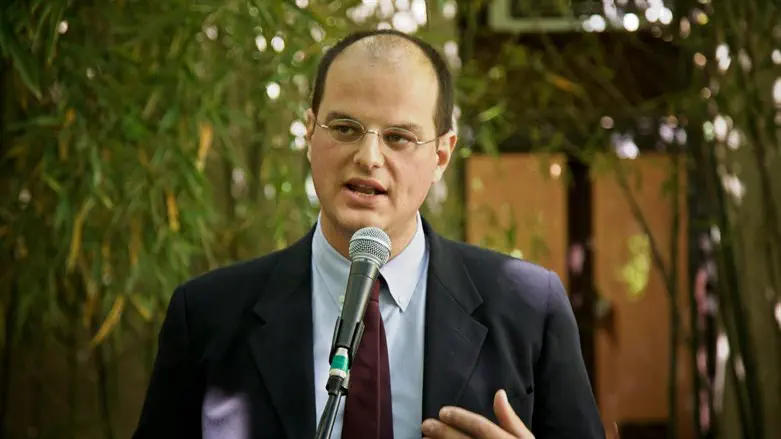 Giulio Meotti
Courtesy
In 1984 Soviet dissident Gunnars Astra was sentenced to twelve years' imprisonment for possessing, among others, a copy of "1984" by George Orwell. In contemporary society, where everything seems to move incessantly towards progress, rights and freedom for all, it is difficult to grasp the paradoxes of the new 1984. We need a clear mind and intellectual courage.
First case.
Kettlethorpe High School in West Yorkshire. The school suspends four children for accidentally scratching a Koran. Police register it as a "hate incident", ignoring death threats made against the boys. The mother of one of them explains that her 14-year-old son had to flee home because of the threats. An imam showed up at the school meeting, demanding zero tolerance for "the lack of respect for the holy Koran ... to which we will sacrifice our lives.
""He is absolutely petrified", said the mother at the meeting with the principal, the Muslims and the police: "But I don't want anyone to be prosecuted because of the stupidity of my son and his friends". Chilling. A mother pleads for her son's safety, while the school and police are more concerned with protecting Muslims' hurt feelings. On the other hand, they certainly did not want to end up like the publisher of the novel The Jewel of Medina, who saw his house set on fire in London.
Second case.
While the police were busy repressing the four children of the Koran, British politicians in Parliament discussed giving new powers to the police to suppress prayers outside abortion facilities, where Christians have just been arrested. Police in London also arrested Protestant pastor John Sherwood for "homophobic comments", who was defining marriage as a relationship between a man and a woman at Uxbridge station. The man was taken away in handcuffs, interrogated, detained for one night and released without charge.
"I wasn't making homophobic comments, I was just defining marriage as a relationship between a man and a woman," Sherwood explained. "When the police approached, I explained that I was exercising my religious freedom. I was treated shamefully. It should never have happened."
And it goes on...
With all due respect to Suella Braverman, the Home Secretary who has just written "we have no blasphemy laws in Great Britain", UK has new blasphemy rules.
It would be enough to think of Batley, a charming town just ten kilometers from Kettlethorpe, the school of the four of the Koran, and where a school teacher is hiding two years after being threatened for showing his students a cartoon of Mohammed. The professor was put on the run with his wife and children and lives in a "safe house".
One might think of Asad Shah, the Glasgow Muslim shopkeeper who was stabbed to death by a man who accused him of "disrespecting" Islam.
But in the land of the forgetful that is Europe, everyone conveniently forgets about cases like these.
Like that a UK cinema chain canceled all showings of a film about Mohammed's daughter after branches were besieged by Muslims and one cinema manager even walked outside where Muslims were protesting to apologize for humiliating those shouting "Allahu Akbar".
Or that the investigation into the 2017 Manchester Arena attack, in which 22 people were killed by an Islamic bomber, shows that one of the security guards did not stop the bomber because "I didn't want people to think I was stereotyping because of his race".
How police, politicians and social services have remained silent in the face of what was happening in Rotherham, where gangs of Pakistani rapists abused girls, for fear of being called "racist".
And how can we forget Asia Bibi, the Pakistani Christian for ten years on Pakistani death row for charges of "blasphemy"? The UK refused to offer Bibi asylum because it could cause "violent uprisings" by fringes of Britain's Muslim population.
In neighboring France, an Ifop survey today reveals that one in five teachers have received physical or verbal threats because of that desert religion.
You need courage to cloak the atavistic fear of Islam with "respect".
Giulio Meotti is an Italian journalist with Il Foglio and writes a twice-weekly column for Arutz Sheva. He is the author, in English, of the book "A New Shoah", that researched the personal stories of Israel's terror victims, published by Encounter and of "J'Accuse: the Vatican Against Israel" published by Mantua Books, in addition to books in Italian. His writing has appeared in publications, such as the Wall Street Journal, Gatestone, Frontpage and Commentary.