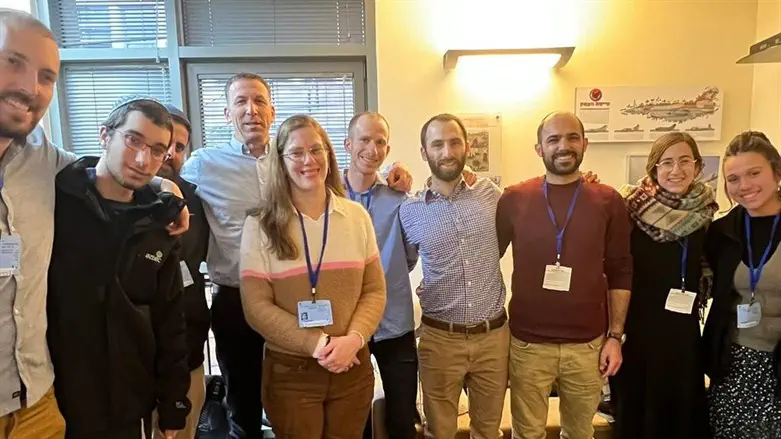 The meeting with MK Kahana
Taking Responsibility
Representatives of organizations that fight against harming teenagers and children on the Internet and social networks met today (Tuesday) with MK Matan Kahana with the aim of promoting in the Knesset a law to create a technological barrier to prevent children and youth from accessing pornographic or gambling content online. A similar law has already been proven effective in parts of Europe.
Among the organizations that met with MK Kahane were the nonprofits "Taking Responsibility" and "Life Savers," and the Lobby to Fight Against Sexual Violence.
Itai Shaulian, manager and co-founder of Taking Responsibility, commented "Just as a child cannot ride a scooter in the middle of the street without proving his age, so we seek to promote a law that will be a barrier to those teenagers and children before they enter gambling and porn websites that harm them."
Zvi Radler, one of the founders of Life Savers, added: "The legislation is an important route to creating a better world online. Children do not have the tools to deal with the terrible vulnerabilities they face, and it is the duty of Knesset members to take care of them."