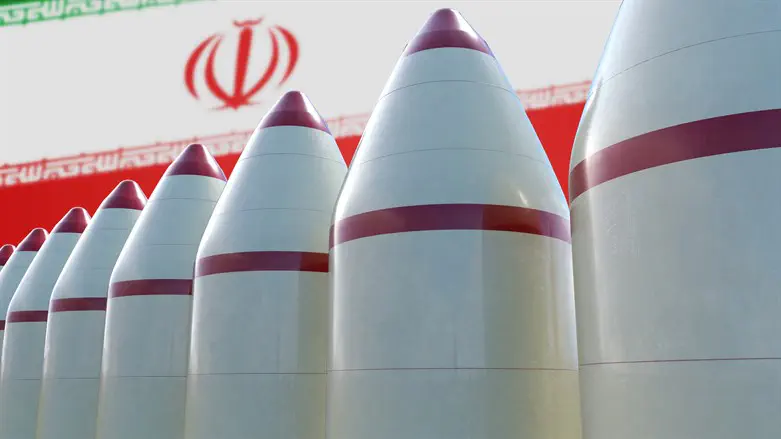 Nuclear Iran
iStock
A spokesman for Iran's Foreign Ministry said on Monday that "diplomatic dynamism" exists through different channels in the talks to revive the 2015 nuclear deal and remove anti-Iran sanctions.
Exchange of messages between different sides to the deal is continuing at different levels, the spokesman, Nasser Kanaani, said during a weekly press conference, according to the Xinhua news agency.
Iran has always welcomed goodwill efforts and measures aimed at resolving the issue and achieving a nuclear agreement, he noted.
Kanaani added that Iran and the International Atomic Energy Agency (IAEA) still carry out regular cooperation, in addition to constant and direct negotiations between Iranian envoys and the IAEA in Vienna and talks between experts from both sides.
Negotiations will continue between the two sides within technical frameworks, Kanaani said.
The comments come as talks between Iran and world powers on a return to the 2015 Iran deal remain stalled.
Former US President Donald Trump withdrew from the 2015 Iran nuclear deal in 2018, and Iran responded by scaling back its compliance with the agreement.
The Biden administration sought to return to the deal and held indirect talks with Iran on a return to compliance.
Those talks have been stalled since September, when Iran announced it had submitted its comments to the US response to the European Union's draft for reviving the 2015 Iran nuclear deal.
While Iran's Foreign Ministry spokesperson said at the time that Iran's response was prepared based on a constructive approach, a senior Biden administration official said the Iranian response "is not at all encouraging."
A US official later said that the efforts to revive the 2015 Iran nuclear deal have "hit a wall" because of Iran's insistence on the closure of the UN nuclear watchdog's investigations.