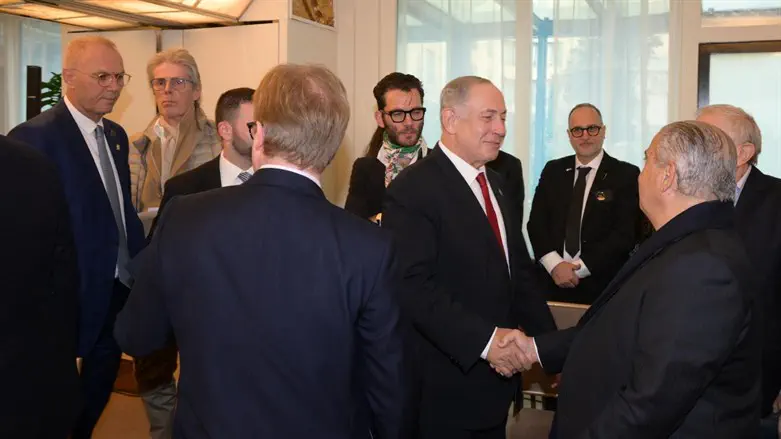 Netanyahu meeting with French investors
Amos Ben-Gershom
Prime Minister Netanyahu, met today (Friday, 3 February 2023) for over an hour with approximately 60 French businesspeople and executives, whose value is estimated at around €150 billion, as part of his visit to Paris.
The investors, some of whom are already active in Israel, expressed interest in increasing their investments; others expressed great interest in entering the Israeli market, mainly in infrastructure. None of the participants related to the judicial reform.
Prime Minister Netanyahu commented that "In the end, people will see that it pays to invest in Israel. The talk of people withdrawing investments is nonsense."