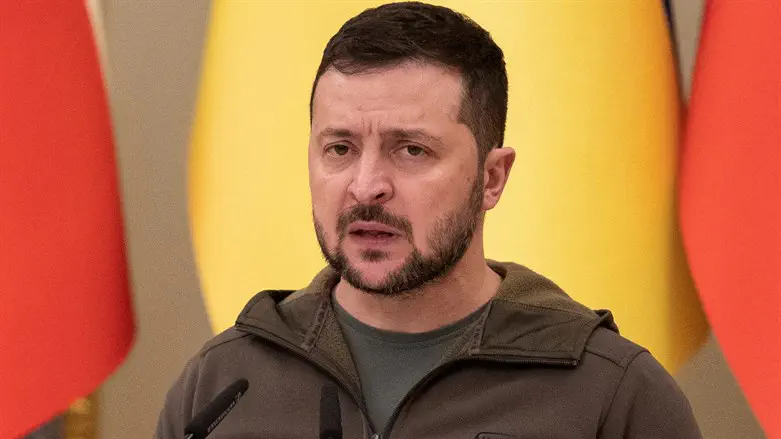 Volodymyr Zelenskyy
REUTERS/Viacheslav Ratynskyi
Ukrainian President Volodymyr Zelenskyy, speaking at the World Economic Forum from a remote location, speculated on the likelihood that Russian President Vladimir Putin is no longer alive.
Rumors have been ongoing concerning Putin's frail health over the last months. But Zelenskyy went a step further, claiming that he was of the option it's possible Putin is dead.
"Right now, I don't understand who to talk to. I am not sure whether the president of Russia is still alive," Zelenskyy reportedly said, according to a translation of his talk. "I don't quite understand that he's still alive or that it is him particularly making decisions."
During his appearance, Zelenskky also called on Western nations to continue to send military aid to Ukraine.