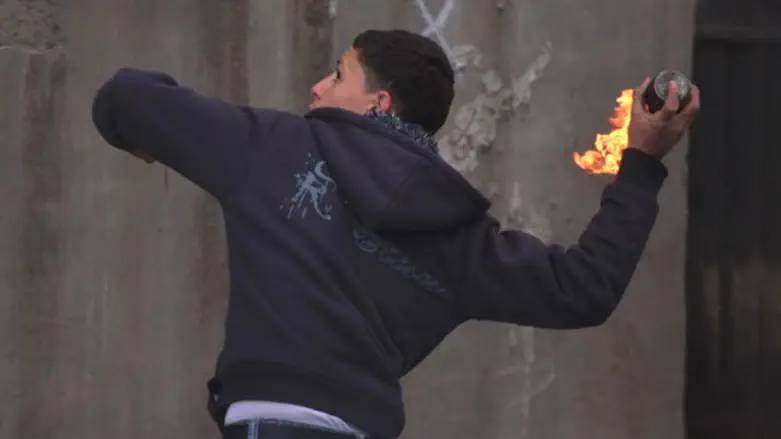 Arab youth throws firebomb
Flash 90
A 20-year-old Gazan man set himself ablaze on Monday, to protest the current electricity shortage in Gaza.
Currently in severe condition, the youth is being treated in a Gaza hospital.
Additional protests against Hamas and the electricity shortage are expected take place on Tuesday night. According to Gazan sources, Hamas has warned hundreds of activists that the protests may become violent.
Hamas has used a variety of tactics, including shootings, to disperse the protests against them.
Gaza's electricity is supplied by Israel, part of it directly and part of it transferred through the Palestinian Authority. Though Hamas officials enjoy electricity 24/7, Gazan civilians are allotted only 3-4 hours of electricity per day.
Though the PA provides electricity to both Gaza and its own communities, they have not paid their bill to the Israel Electric Company in several years, forcing Israeli citizens to foot the bill for PA and Gaza electricity use.
Earlier this week, Qatar stepped in to supply Gaza with money and Turkey agreed to provide more fuel.