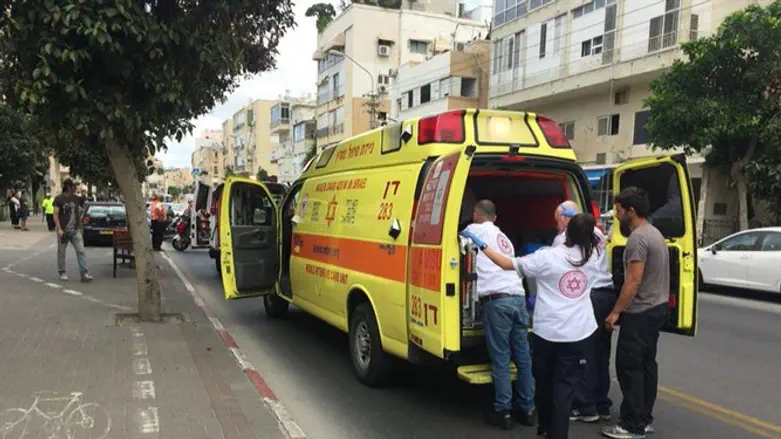 Illustrative.
Photo: MDA
A 17-year-old youth died on Wednesday night after falling from a playground slide in the city of Karmiel in the Galilee.
The boy was evacuated to the Galilee Medical Center in Nahariya in critical condition with a head injury. After resuscitation efforts failed, the hospital staff was forced to declare his death.
Around midnight, MDA received a call about a teen who had suffered a head injury after apparently falling from a 2-3 meter playground slide in Karmiel. MDA crews arriving at the scene administered CPR. When the teen's pulse returned, he was rushed to the hospital.
"When we got to the playground we saw a 17-year-old boy unconscious, with no pulse, and with a severe head injury. MDA personnel were administering CPR," recounted MDA paramedic Faiz Samanya. "They told us that he had fallen from something and injured his head. We continued administering lifesaving treatment which included advanced CPR and other means. When his condition stabilized a little we evacuated him to the hospital, still in critical condition."
The resuscitation efforts continued in the ambulance and at the hospital in Nahariya, but ultimately, the doctors were forced to declare his death.