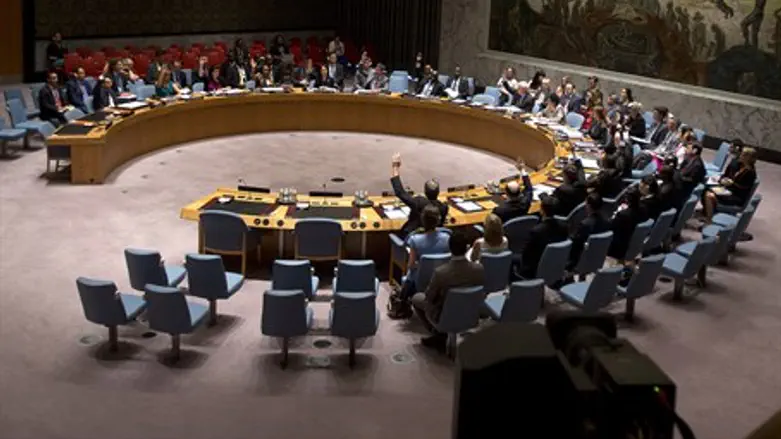 UN Security Council
Reuters
Egypt said on Saturday it supports a draft resolution submitted by the Palestinian Authority (PA) to the UN Security Council setting out terms for a final peace deal with Israel, according to AFP.
On Wednesday, the PA presented the resolution setting a 12-month deadline for wrapping up negotiations on a final settlement and the end of 2017 for completion of an Israeli withdrawal from Judea, Samaria, and eastern Jerusalem.
Chief PA negotiator Saeb Erakat and Foreign Minister Sameh Shoukri held talks in Cairo on the resolution during which Shoukri offered Egypt's support for the move, a foreign ministry statement said.
It said that during their talks, Shoukri stressed Egypt's support for "the choice of the Palestinian people and its leadership." 
He offered Cairo's "full backing for the legal rights of the Palestinians in establishing an independent state along the borders of June 4, 1967 with East Jerusalem as its capital," the statement said.
The draft resolution calls for a Palestinian state with Jerusalem as the shared capital.
Washington says it will not back the resolution, objecting in particular to the deadline for an Israeli withdrawal.