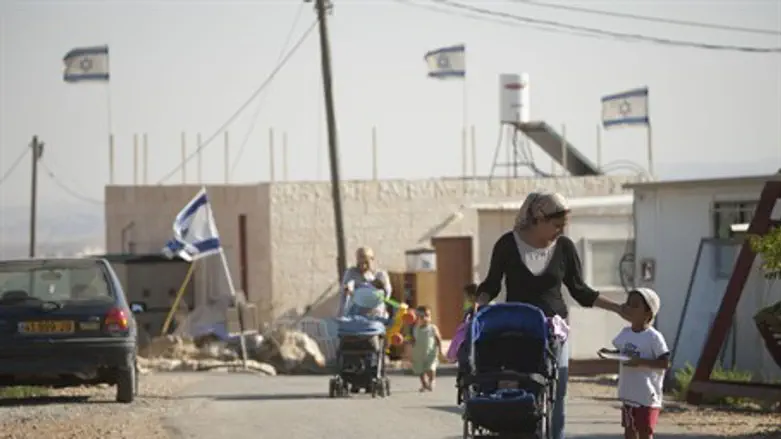 Israeli families in Migron
Israel news photo: Flash 90
The IDF is considering changes in light of the planned demolition of homes in Beit El and Migron. Commanders are weighing the option of moving a base, a move they hope will solve two problems at once.

The base in question is one of two military bases in Beit El. According to Channel 10 television, the Border Police base is the one that would move, going from Beit El to Migron.

Migron is to be demolished, but military leaders say the area is necessary for security and cannot be abandoned.

At the same time, the government is facing the prospect that it may not be able to fulfill promises made to residents of Beit El. Prime Minister Binyamin Netanyahu told residents he would build 10 new homes for each of the 30 slated for demolition – but legal experts have warned that there is not room to build 300 homes without facing new lawsuits.

By moving the base, the IDF would free up land in Beit El, and at the same time, maintain an Israeli presence in Migron.

The idea is currently on hold while the IDF waits for approval from Attorney General Yehuda Weinstein. Even if the plan gets Weinstein's approval, it is expected to be challenged in court by the left-wing group Peace Now.