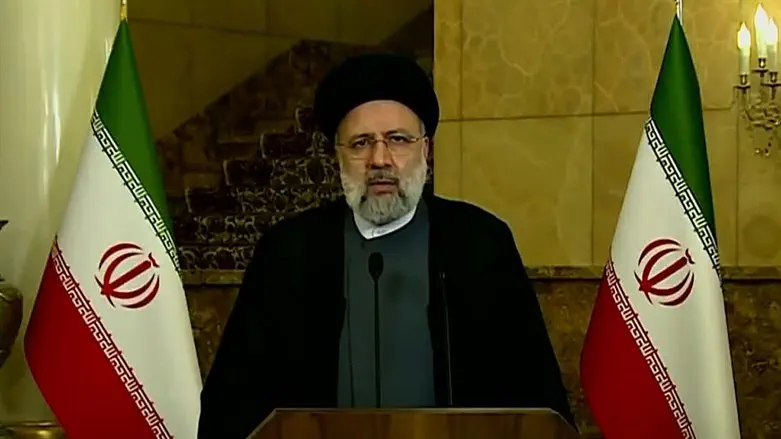 Irainian President Raisi
youtube
The Guardian reports that Iran and its agents appear to be orchestrating a Europe-wide campaign of harassment, surveillance, kidnap plots and death threats targeting political activists who are protesting against the regime.
15 Iranian activists in various European countries have been warned that Iran has made realistic threats to their lives, even while on European soil.
The threats come in the form of waves of cyber-warfare, including online harassment and account hacking, and physical threats - several activists reported having been followed home by suspicious individuals, and two reported their tires slashed.
Activist Maryam Banihashemi, the face of the Iranian women's movement in Switzerland, was told unambiguously by an individual she claims works for the IRGC 'They plan to assassinate you there.' police advised her to change her name and hire security, which she says she cannot afford. "When I first moved here, I was happy. After years of repression for being a female CEO in Iran, I finally felt free in Switzerland. After this year, even Europe is not safe for me."
Farzane, an Iranian based in Spain who asked not to use her last name, received a threat via a Telegram account purporting to speak for the Iranian regime. "We are going to look for you in Madrid and we are going to kill you. Just like the rest of your friends were arrested and executed in Iran, you too will be punished." Spanish police have thus far been unable to identify the sender. She also reported being followed home from political meetings in Madrid after dark by someone she believes to be an Iranian agent. Spanish police inspected her house and opened an investigation but she says they closed it two months later.
Farzane remains active but complains of constant anxiety. "I am paying taxes to the Spanish government, I expect to be protected. They know the situation, they don't care."
Matt Jukes, the head of counter-terrorism policing at London's Metropolitan police, said earlier this year that the force's workload investigating threats from foreign states, many of them emanating from Iran, had quadrupled over the last two years. He also claimed fifteen separate assassination plots against enemies of the Iranian regime had been foiled in that time.
Shadi Amin, an Iranian LGBTQ+ activist in Germany, had police inspect her home and digital devices after she was targeted. She was later advised not to use those devices due to the Iranian threat. German authorities have also recently been warning about verified espionage attempts by an Iran-linked hacker group, Charming Kitten.
Shadi says the efforts to protect her are of only limited comfort. "I cannot trust anybody – the situation for me is the same as the 1980s in Iran. I cannot have friends over or give anybody my address. The German government is not in a position to give us the safety that we expected.''
Mina Khani, another activist, was provided with bodyguards by the state and warned by German security services that her personal details were being circulated on Iranian hacker forums. Iranian hackers have been reported to be specifically targeting activists and journalists with phishing attacks to steal passwords and take over Google accounts.
When Alireza Akhondi, a Swedish MP of Iranian descent who has been a vocal critic of the Revolutionary Guards, was given a personal alarm by police, and advised to wear an armored vest. He admits he did not take the death threats seriously at first. "Now I constantly watch my back, I take a different route home every day, I check under my car before getting in. I am constantly on the watch," Akhondi said.
French police have issued travel warnings to women organising protests against Iran's regime, specifically saying not to travel to Turkey or the UAE, in light of Iran's long history of hostage-taking.
Where Iran has been unable to silence reformers overseas, the regime has targeted their family members in Iran. Fariba Borhanzehi, a Baluchi activist living in London, testified against Iran's government in the European Parliament in April. Her son was arrested by Iranian authorities two months later on charges of espionage. He was released on bail, but his travel documents have been confiscated to prevent him leaving the country.
An Iranian government spokesperson denied all accusations of wrongdoing.