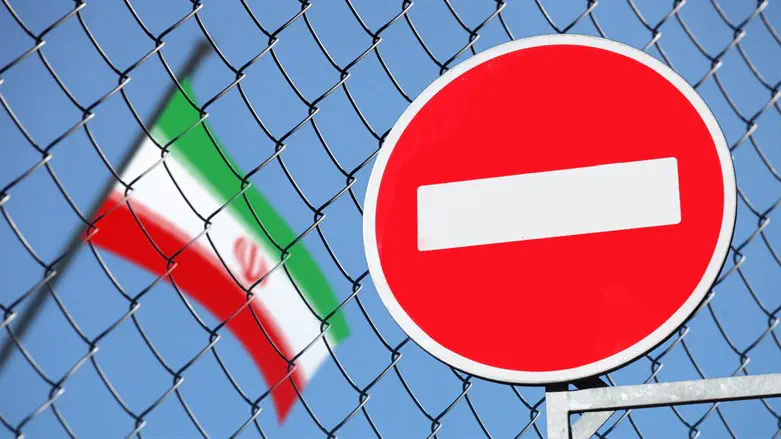 Iran sanctions
iStock
London, Paris and Berlin on Thursday said they had agreed to a strategy maintaining nuclear proliferation-related sanctions on Iran beyond an October date which had been set to bring partial respite to Tehran, AFP reported.
Under the terms of the 2015 Joint Comprehensive Plan of Action (JCPOA) deal, signed between Iran and world powers, some of the sanctions are due to be lifted on October 18.
However, in a joint statement from their respective foreign ministries, Britain, France and Germany on Thursday noted Tehran's "non-compliance" and underlined their commitment to ensure the country does not obtain a nuclear weapons capacity.
"In direct response to Iran's consistent and severe non-compliance with its JCPOA commitments since 2019, the governments of France, Germany, and the United Kingdom intend to maintain nuclear proliferation-related measures on Iran, as well as arms and missile embargoes, after JCPOA Transition Day on 18 October 2023," said the statement quoted by AFP.
The statement said the decision was fully compliant with the JCPOA, given continued Iranian "non-compliance" and given that "Iran has refused opportunities to return to the JCPOA twice and has continued to expand its program beyond JCPOA limitations and without any credible civilian justification," taking its stockpile of enriched uranium to more than 18 times the amount permitted under the deal.
The ministries also stressed their "commitment to finding a diplomatic solution" and added the decision would be reversed if Iran fully implemented its commitments under the deal.
In 2018, then-US President Donald Trump withdrew from the agreement and reimposed sanctions on Tehran.
Iran responded to Trump's withdrawal from the 2015 nuclear deal by scaling back its compliance with the agreement. The Biden administration, however, sought to return to the deal and held indirect talks with Iran on a return to compliance.
The negotiations reached a stalemate last September, when Iran submitted a response to a European Union proposal to revive the deal. A senior Biden administration official said the Iranian response "is not at all encouraging."
A US official later said that the efforts to revive the 2015 Iran nuclear deal have "hit a wall" because of Iran's insistence on the closure of the UN nuclear watchdog's investigations.
Despite the talks breaking down, recent reports indicated that the US and Iran had held indirect talks on a new agreement.
A US official subsequently clarified that the United States and Iran are not discussing an interim nuclear deal, and that Washington had merely conveyed to Tehran what steps might trigger a crisis and also those that may create a better climate between the long-time antagonists.