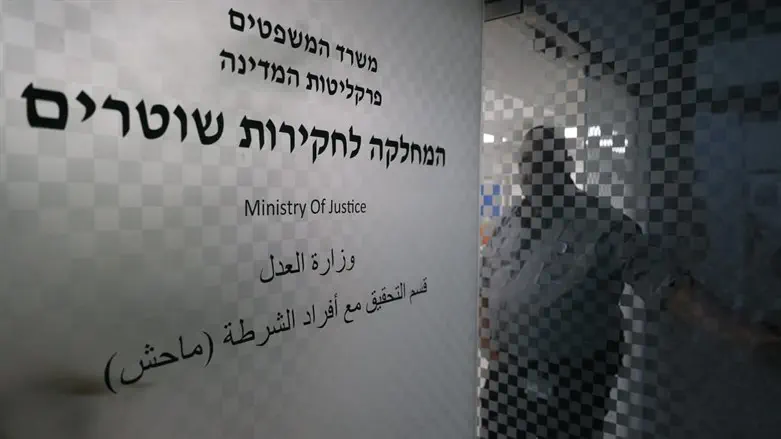 Police Investigation Department
Flash 90
The Department for Investigation of Police Officers submitted an indictment to the Rishon LeZion Magistrate's Court against a police officer who attacked a minor detainee and caused him bruises.
According to the indictment, the defendant kept a number of detainees at the police station. At one point, one of the detainees, a handcuffed minor, passed a bag containing lunch to the detainee who was sitting inside the detention cell without the permission of the policeman, who reprimanded the minor for it.
Following this, a verbal argument began between the two, during which the policeman rose from his chair and slapped him in the face. At the same time, the minor taunted and cursed the accused. In response, the policeman grabbed the minor detainee, threw him to the ground, and kicked the minor's body while he was lying on the ground.
Later, after he stood up as he was asked to do, the policeman slapped him once more in the face until the defendant was removed by other policemen who entered the office. As a result of his actions, the minor was injured and was taken to the hospital for medical treatment.