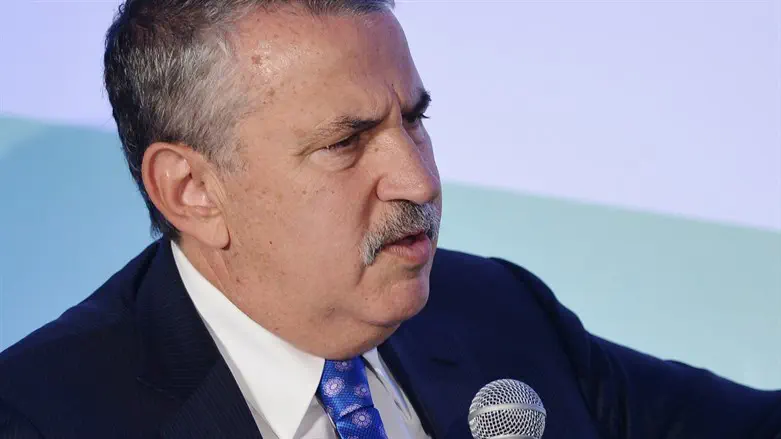 Thomas Friedman
Reuters
New York Times columnist Thomas Friedman published a column on Tuesday in which he urged the US and Saudi Arabia not to go through with a deal to normalize Saudi-Israeli relations, claiming that Prime Minister Benjamin Netanyahu's government "is not normal".
Friedman wrote that the deal that the Biden administration is promoting "would normalize relations between Israel and Saudi Arabia, forge a deeper security relationship between the United States and Saudi Arabia, and concretely advance a two-state solution between Israelis and Palestinians".
He noted that the deal "does it all on terms that would almost certainly cause the breakup of the current Israeli ruling coalition, which is led by far-right Jewish supremacists the likes of which have never held national security powers in Israel before."
"Alas, though, this is not the version that Prime Minister Benjamin Netanyahu of Israel is trying to sell us. So, I want to appeal directly to President Biden and the Saudi crown prince, Mohammed bin Salman: Do not let Netanyahu make you his useful idiots. You cannot have normalization with an Israeli government that is not normal. It will never be a stable U.S. ally or Saudi partner. And right now, Israel's government is not normal," added Friedman.
In seeking to prove his point that the Israeli government is "not normal", Friedman cited comments made by former Mossad chief Tamir Pardo, who warned that the Israeli coalition includes "horrible racist parties."
He also cited a report which said that Foreign Minister Eli Cohen instructed Israel's ambassador to Romania, Reuven Azar, and Samaria Regional Council head Yossi Dagan to meet with the leader of a Romanian far-right party in Bucharest.
Friedman argued that Prime Minister Benjamin Netanyahu would "try to sweet talk" the US into a deal whereby he would "undermine the power of Israel's Supreme Court to restrain his extreme government, while making himself a domestic hero by pulling off a peace deal with Saudi Arabia without having to give the Palestinians anything of significance, thereby advancing his coalition's dream of annexing the West Bank — all while getting Saudi Arabia to pay for it and Joe Biden to bless it."
"That deal Biden and M.B.S. must reject out of hand," he added.
"The deal they should insist on should stipulate that in return for normalizing relations between Israel and Saudi Arabia, Israel must freeze all settlement building in the West Bank in the areas earmarked for a Palestinian state, if it can one day be negotiated; not legalize any more illegal wildcat Israeli settlements; and, most important, insist that Israel transfer territory from Area C in the West Bank, as defined by the Oslo accords, to Areas B and A under more Palestinian control," wrote Friedman, who also called on the US and Saudi Arabia to declare that the goal of the diplomatic process will be a two-state solution.
"Netanyahu has been unilaterally changing tenets of our relationship and testing us. It's time for the United States to test his government with a clear choice: annexation or normalization," continued Friedman, who concluded his column with a call to the US and Saudi Arabia, "Just say no."