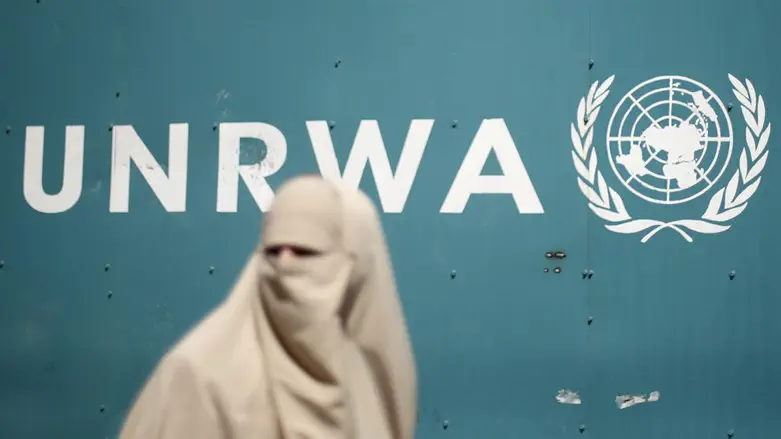 UNRWA
Reuters
UNRWA, the UN agency for "Palestinian refugees", said on Friday it has decided to suspend all of its services in Lebanon's largest "Palestinian refugee camp" in protest against the presence of gunmen in its facilities, The Associated Press reported.
UNRWA's decision went into effect shortly before noon Friday at the Ain Al-Hilweh camp refugee camp near the southern port city of Sidon. Services will resume Saturday, UNRWA said.
The announcement comes a day after UNRWA said that militants are still occupying one of its schools in the refugee camp, two weeks after clashes there ended.
Days of street battles took place in the camp between the Fatah faction of Palestinian Authority (PA) chairman Mahmoud Abbas and two Islamic militant groups, Jund al Sham and Shabab al Muslim. The clashes broke out on July 30, after Fatah accused its rivals of shooting dead a senior Fatah military official.
The fighting killed at least 13 people, injured dozens and caused millions of dollars in damage in the camp, according to UNRWA officials.
The clashes prompted some Arab countries, including Saudi Arabia and Bahrain, to urge their citizens to leave Lebanon immediately, while others, such as Kuwait, warned their citizens to stay away from areas of disturbance.
Lebanese Prime Minister Najib Mikati called on Abbas to demand an end to the volatile situation in Ain Al-Hilweh, warning that the army may have to intervene to stop the fighting.
Ain Al-Hilweh is notorious for its lawlessness and violence is not uncommon. The UN says about 55,000 people live in the camp.
Lebanese residents who are registered as "Palestinian refugees" and their descendants who were born in that country reside in residential neighborhoods known as "refugee camps", have limited work options and are refused citizenship.
Lebanon refuses to naturalize the "Palestinian refugees" and has stressed the need to work for their return to their country of origin, which Palestinian Arabs claim is Israel.
(Israel National News' North American desk is keeping you updated until the start of Shabbat in New York. The time posted automatically on all Israel National News articles, however, is Israeli time.)