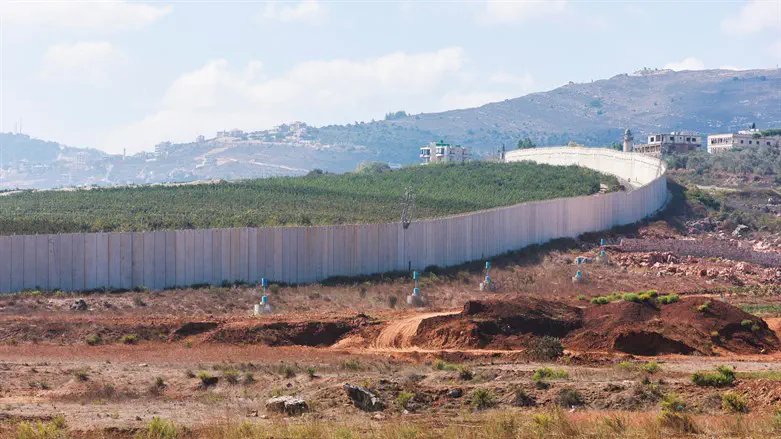 Israel-Lebanon border
Reuters
Rioters from Lebanon threw stones at IDF forces near the village of Kafr Shuba on Friday afternoon. The soldiers responded with riot dispersal methods.
The Lebanese citizens crossed the international border, vandalized a fence that the IDF had erected, and threw stones. A Lebanese soldier was filmed aiming an RPG at an IDF tank.
Yesterday, Major General Ori Gordin, the commander of the IDF Northern Command, participated in a memorial ceremony for the 121 IDF casualties of the Second Lebanon War.
"17 years ago, we set out to protect the residents of the north by fighting - on land, in the air and at sea," General Gordin said at the event. "A war that restored security to the communities of the north and brought 17 years of relative peace after it, but like every war it also took a heavy toll - 121 soldiers who fell and 44 civilians who were murdered."
"We, the soldiers and commanders of the Northern Command, the commander of the entire IDF stand in the face of the threats, under our oath and obligation to protect the settlements and residents of the north, to protect all Israeli citizens.
"So, just in the last few hours we finished a long, significant and wide-ranging exercise, in which we practiced and improved our readiness for war, in defense and attack. And you, the bereaved families, 'we have a blood bond - an inseparable bond', as Rochel wrote. We are with you, accompanying and hugging and hurting together," added the commander of the Northern Command.