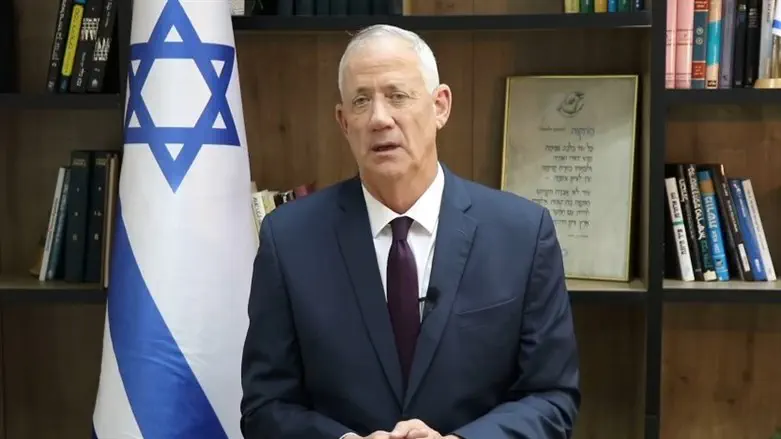 Benny Gantz
spokesperson
The National Unity party under the leadership of MK Benny Gantz continues to gain strength and rises to 31 Knesset seats according to a new poll conducted by Panels Politics Institute director Dr. Menachem Lazar for the Maariv newspaper.
According to the poll, the current largest Knesset parties, Likud and Yesh Atid, maintain the same level of support as in the previous survey last week.
The survey also asked respondents which candidate is most suitable to be prime minister. 45% answered Gantz, an increase from the 43% who supported the National Unity party leader last week. 38% answered incumbent Prime Minister Benjamin Netanyahu, the same as in the previous poll.
The poll found that if elections were held today the National Unity party would be the largest party with 31 seats, the Likud party would be second with 26 seats, and Yesh Atid the third largest party with 18 seats.
The Shas party would win nine seats, United Torah Judaism seven, Yisrael Beytenu six, Hadash-Ta'al five, Religious Zionism party five, Ra'am five, Otzma Yehudit four, and Meretz four.
The Labor and Balad parties do not reach the electoral threshold and would fail to win any seats in the Knesset.
The current 64-seat right-wing coalition would fall to just 51 seats, while the left-wing bloc would win a 64-seat majority.