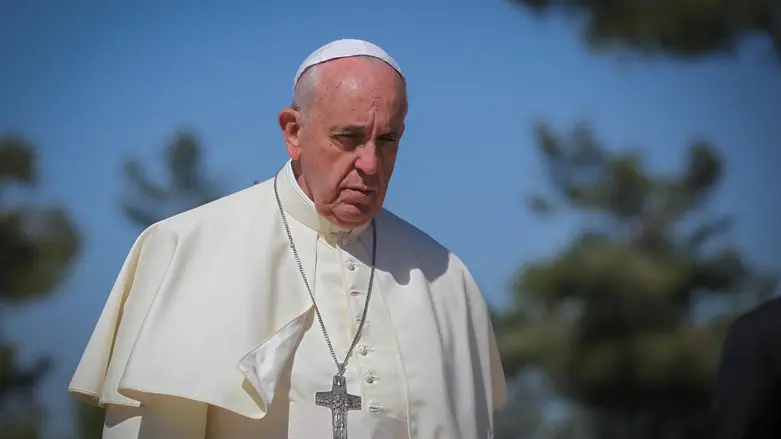 Pope Francis
Uri Lenz/POOL/Flash 90
Pope Francis has a respiratory infection and will need to spend "a few days" in hospital for treatment, the Vatican said in a statement on Wednesday, as quoted by Reuters.
The statement said the 86-year-old pontiff had complained of breathing difficulties in recent days. It added that tests showed he did not have COVID-19.
"Pope Francis is touched by the many messages received and expresses his gratitude for the closeness and prayer," the Vatican said, according to Reuters.
The statement came hours after the pope was unexpectedly taken to hospital for tests. The Vatican initially said the check-up had been scheduled, but Italian media questioned that, saying a television interview with the pope set for Wednesday afternoon had been cancelled at the last moment.
Before the hospitalization, the pope attended his weekly general audience at the Vatican and had appeared in good health.
Pope Francis suffers from diverticulitis, a condition that can infect or inflame the colon. In 2021, he had an operation to remove part of his colon.
He also has a problem with his knee and alternates between using a cane and a wheelchair in his public appearances.