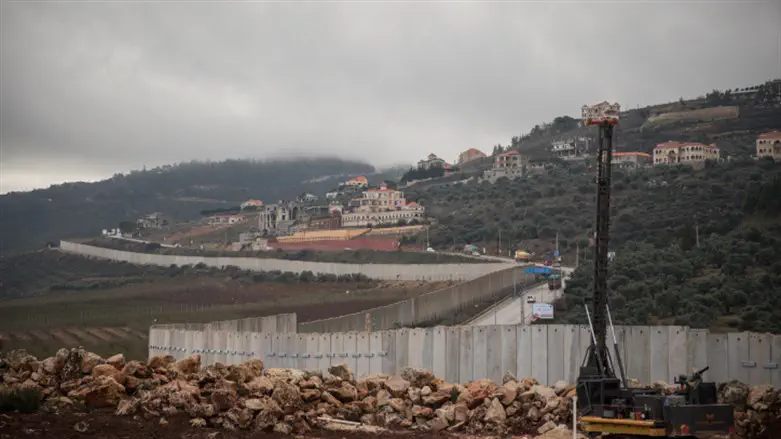 Israel-Lebanon border
Hadas Parush/Flash90
An Israeli army vehicle was damaged Tuesday afternoon after it hit a mine along the Israel-Lebanon border, setting off an explosion.
Earlier on Tuesday, the IDF revealed that the terrorist who infiltrated into Israel and carried out a bombing attack near Megiddo Junction was able to cross over the security fence simply by using a ladder.
The terrorist was able to smuggle in explosives strapped to his body, as well as a large bag containing equipment. He was later eliminated following a second, botched bombing near Shlomi, along the Israel-Lebanon border.