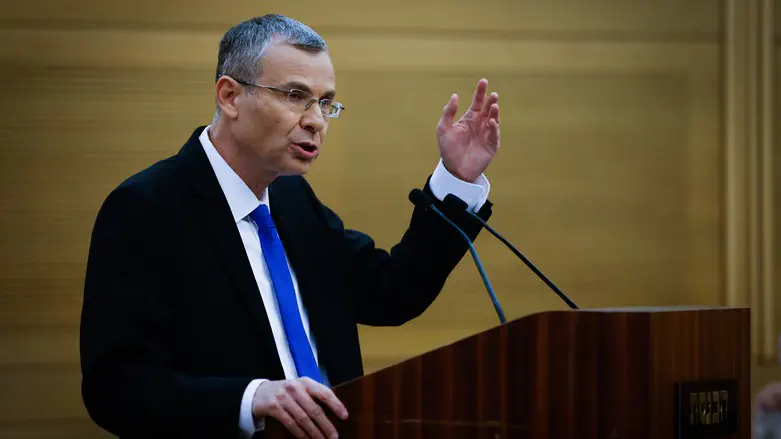 Minister Yariv Levin
Olivier Fitoussi/Flash 90
Justice Minister Yariv Levin revealed in closed conversations that one of the reasons for the rapid advancement of the judicial reform is his fear that the State Attorney's Office will prosecute him on trumped up charges, Channel 12 News reported on Thursday.
According to the report, in conversations with political officials, Levin said that "if I stop, the State Attorney's Office will take advantage of it to stitch together a case against me or one of my friends in order to discourage us and to thwart the reform."
Levin gave a similar explanation to other elements when asked the question of why continue with the legislative process of the judicial reform.
Other ministers from the Likud also voiced similar fears in the past. This statement sheds light on Levin's motives, in addition to his ideological position, regarding the changes that are required in the judicial system.
Political sources have claimed that Prime Minister Benjamin Netanyahu has been trying to convince Levin in recent days to reach a significant compromise on the reform and discuss it with the opposition and has been met with refusal on Levin's part - but the Likud rejected these claims.