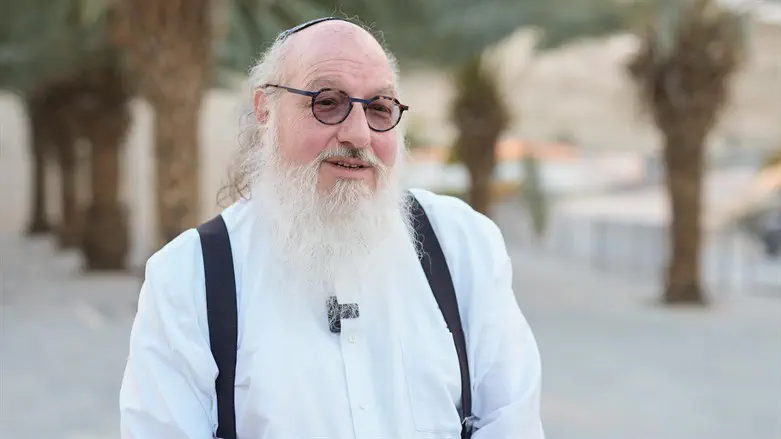 Jonathan Pollard
Israel National News
Former Israeli spy Jonathan Pollard visited the graves on Sunday of Hallel and Yagel Yaniv, the brothers murdered a week ago by a Palestinian Arab terrorist in the Samaria town of Huwara.
Near the two graves, Pollard spoke with Kan News and called for the government to take measures against the town where the murders occurred. "It's up to the government right now to reestablish credibility, not only with our own people, with our enemies as well," said Pollard, "That means, unfortunately for some, that Huwara must be destroyed."
Pollard continued, "The graves mark the end of two wonderful men. The destruction of Huwara will mark the beginning of our reconquest of the land.
We must understand that our enemies only understand decisive retaliation," The former spy explained, and clarified, "G-d forbid, no one should die in this process, but the village of hate that celebrated the death of these two men and hid the terrorist who murdered them should be punished."
To those that say his idea would be collective punishment, Pollard answers, "I'm sorry, the murders were acting on behalf of a people and on behalf of a government."
Regarding his trust in the current government, Pollard, who feels his Israeli handlers abandoned him to the mercy of the United States, leading to a 30-year harsh prison stay, is unconvinced. "After my experiences, who are you kidding? Trust the government? No, I trust the people, and I trust the land, and I trust Hashem. The government? No. I've learned my lesson in that regard," he says.
Pollard told the Yaniv family, "Your strength gives hope to all of the people of Israel that the day isn't far when we will know how to stand up to our enemies."