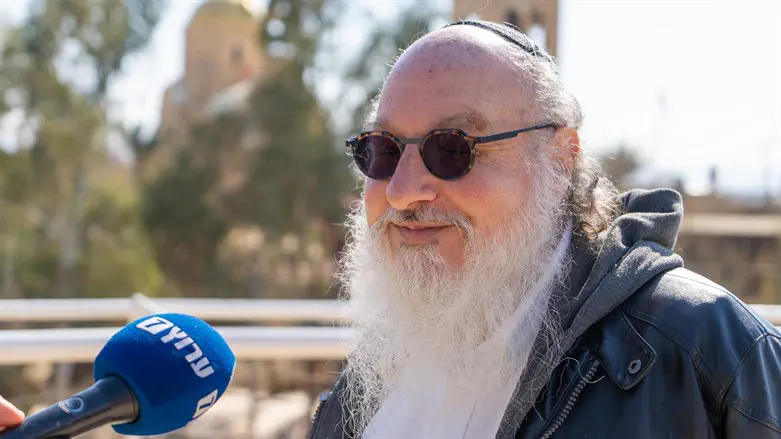 Jonathan Pollard
Israel National News
Former Israeli spy Jonathan Pollard on Sunday was among those to join the family of Hallel and Yagel Yaniv, the two brothers who were murdered last week by a Palestinian Arab terrorist in Huwara, at their grave at Mount Herzl in Jerusalem to mark a week since their murder.
Pollard told the family: "Your strength gives hope to all of the people of Israel that the day isn't far when we will know how to stand up to our enemies.
I was shocked to see that there were those who chose this terrible moment to send their mercy and money to the residents of Huwara, where schools teach children to admire the terrorists who carried out the attacks in Tel Aviv, Bnei Brak, and the rest of the country, it is worthy of being condemned by all sides," Pollard added.
He stated, "In a fair reality, the government would prevent those funds from reaching those who praise terrorists, who harbor them, and encourage the murder of Jews and ensure that they reach terror victims instead. It is time for us to support the strong Yaniv family and the residents of Samaria and to show them that all of Israel is with them."
Pollard said that throughout his years in jail, his late wife, Esther, would come, in his name, to console bereaved families of those who fell in battle and victims of terror and would visit the wounded in hospitals, and said that "Now, and in on this difficult day, it's my turn to do it in her name."
Hallel and Yagel Yaniv, yeshiva students from Har Bracha, were murdered last week in the Arab town of Huwara by a terrorist who shot them point blank.