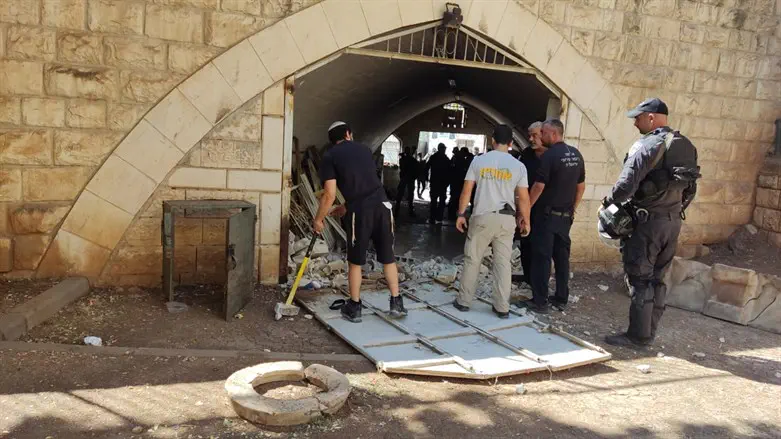 The transferred structure
Yonatan Yosef
The Jerusalem Municipality has evicted several individuals who had taken over a building intended for the construction of visitor bathrooms at the Western Wall and wanted to establish a cafe there based on the 'Mukhtar Procedure'.
The procedure in question, which was recently abolished, would allow ownership of land in Jerusalem to be established by the testimony of prominent families in the area, based on their historical knowledge of those claiming title to the land.
A member of the Jerusalem Municipality Council, Yonatan Yosef, recalled the incident as it began about a year ago when he was sitting in a meeting of the municipal planning committee: "Suddenly, a case came up for discussion regarding the establishment of an Arab-owned coffee shop. I checked the location and found out that it was at the Dung Gate and in a place designated for the establishment of bathrooms for the Western Wall Plaza".
Yosef says: "I asked to remove the case from the agenda, and at the same time I contacted officials and the municipal prosecutor, attorney Haim Nargassi, who looked into the matter and informed me that the place had been expropriated for public needs. I am happy to announce that the Arabs were evicted by the enforcement agencies who did not fear their reprisals."
Yosef also praised the enforcement agencies and the legal department of the Jerusalem Municipality who on the same day executed three more demolition orders in Kfar Shiloh and Ma'ale Hazeitim and "strengthening our sovereignty in Jerusalem."