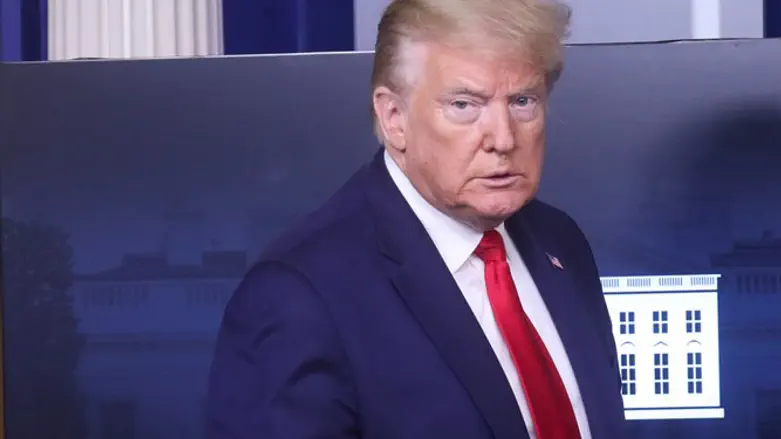 Donald Trump
Reuters
Iran has issued an arrest warrant against US President Donald Trump and has asked for Interpol's aid in detaining him in the killing of General Qassem Soleimani, Tehran prosecutor Ali Alqasimehr said Monday.
Alqasimehr said that Trump and 30 others suspected of involvement in the January 3 airstrike on Soleimani "murder and terrorism charges," Iran's official ISNA news agency reported.
Alqasimehr did not reveal who else Iran intends to charge, but stressed that the Islamic Republic would continue to pursue Trump's prosecution even after he leaves office.
He further stated that Iran had sought a "red notice" from Interpol requesting the location and arrest of the individuals named in the charges. Under a "red notice," other countries can arrest the individual on behalf of the country which issued the charges, but are not forced to do so.
Interpol guidelines forbid the organization from "undertaking any intervention or activities of a political" character.
Soleimani, the former head of the Quds Force of the Iranian Revolutionary Guard Corps (IRGC), was killed in an airstrike near the Baghdad International Airport in Iraq. Soleimani was considered the architect of Iran's strategy to use proxies such as Hezbollah to spread its influence across the Middle East and of numerous attacks on US forces in Iraq.