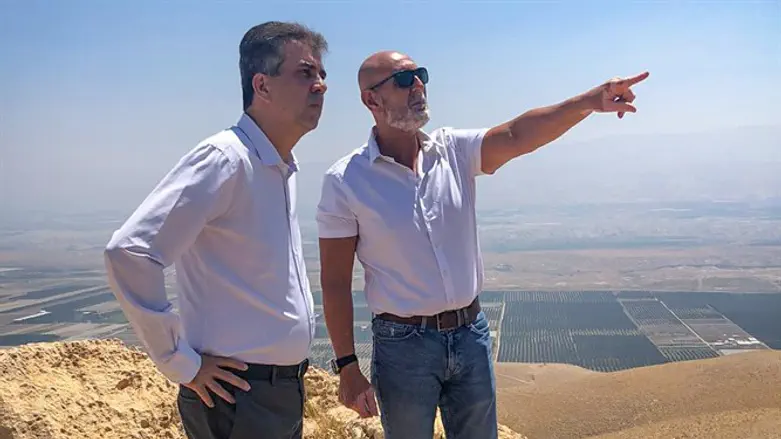 Minister Eli Cohen in Jordan Valley
Spokesman
Intelligence Minister Eli Cohen today visited the Jordan Valley together with Council head David Alhaini, who also serves as the Yesha Council head.
Minister Cohen arrived with the Ministry Director and Jordan Valley professional staff to examine the security and civil implications of the expected sovereignty.
During the meeting, the Council head briefed the Minister on his reservations about the plan and, in particular, access to all localities, zoning adjustments to ensure future development of the localities in the best possible way, and observations regarding annexing Arab residents.
Minister Eli Cohen said during the tour, "The Jordan Valley is a vital security and strategic asset for Israel. Like the Golan Heights and the settlement blocs, the Jordan Valley is a broad national consensus and sovereignty will determine the eastern border of the State of Israel.
"The plan to apply sovereignty and Israeli law to all communities in the Jordan Valley and Judea and Samaria is a window of opportunity that may not return and it's important for Israel to know how to take advantage of it before the U.S. elections this November," the Minister added.