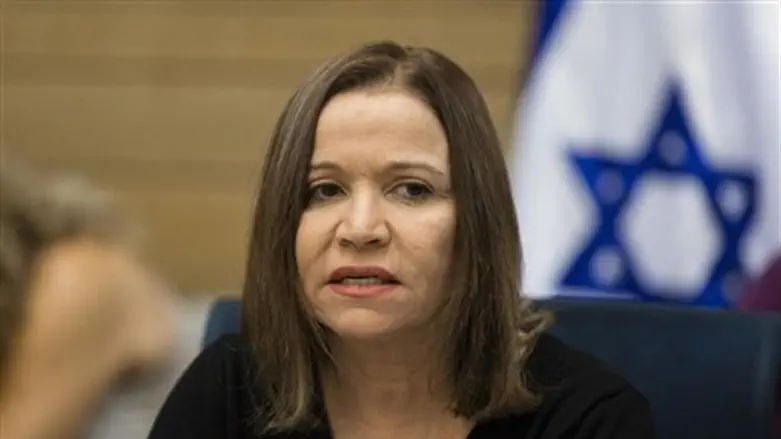 Shelley Yachimovich
Flash 90
State Comptroller Committee MK Shelly Yachimovich (Zionist Union) congratulates the government on the ceasefire that was reached with the Hamas terrorist organization.
"It was good that the government did not respond to the outraged calls from the extreme right and, unfortunately, also from the opposition - to conquer, to destroy, and to start a war. Much blood and grief were saved as a result of restraint. The lack of vision and the lack of diplomatic action deserve any criticism, but when opposition elements challenge the government on the right it is pathetic," she said.
The ceasefire, which was reached after terrorists in the Hamas-run Gaza Strip fired about 200 rockets and mortars at Israeli territory on Wednesday night and Thursday, was met with anger from leaders of the communities in the south which endured the incessant rocket attacks.
Tamir Idan, head of the Sdot Negev Regional Council, said that the ceasefire showed that "Hamas determines when fighting will begin, and when it will end."
Sderot Mayor Alon Davidi said: "I understand the desire to reach negotiations, but in my opinion the cease-fire is a mistake. We will have to reach an operation, to eradicate this terror. The intermittent war is unhealthy for us and not good for the State of Israel."