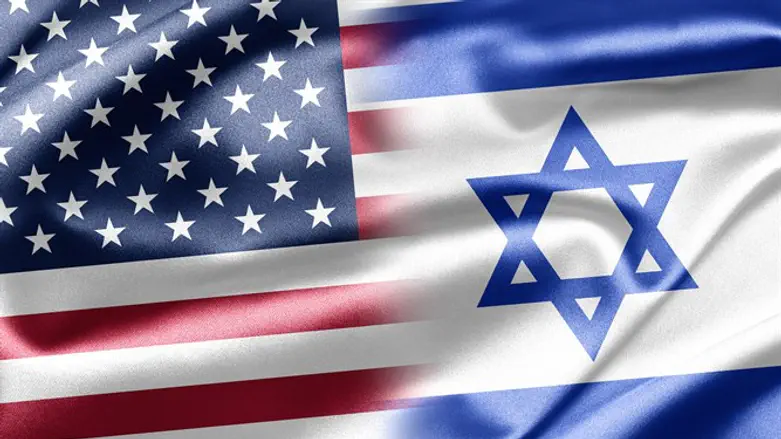 US-Israel
iStock
US State Department spokesman Heather Nauert criticized Hamas and made it clear that the organization was blocking attempts to change the humanitarian situation in Gaza.
In her daily briefing to reporters, Nauert was asked about US efforts to move forward with the "Deal of the Century" plan for renewing contacts between Israel and the Palestinians or about the plan to rebuild Gaza.
"We have to remind people why the situation in Gaza is so difficult, mainly because of Hamas' activity," she said, "because Hamas is stirring up controversy and incitement among the public within its own people, receiving funds for humanitarian purposes such as increasing electricity, worrying about food and clean water, but it diverts the money to other places and blocks other ways to help.
"Our administration is trying to find alternatives to bypass Hamas to ensure a better life for the citizens of Gaza, and you certainly see Jason Greenblatt on the subject and he traveled alone or with Jared Kushner at least 13 times to try to find the bypass route. A significant innovation in the matter will be announced," added Nauert.
She was also asked about the United States' position on the Nationality Law and replied, "We don't refer to the legislation of another state or to laws that are in various proceedings. It is the Israeli government that needs to respond. I'm willing to say in general that we believe in the equality of all people before the law."
One of the journalists asked her whether it was an American criticism of the Law and she replied, "The United States does not interfere in the laws of other countries."
The journalist persisted, saying the Americans expressed an opinion when it came to the Polish Holocaust Law and elsewhere. The Spokeswoman explained to him that "we're not ashamed to present our values ​​and equality is one of them, and this is not a criticism of one law or another."