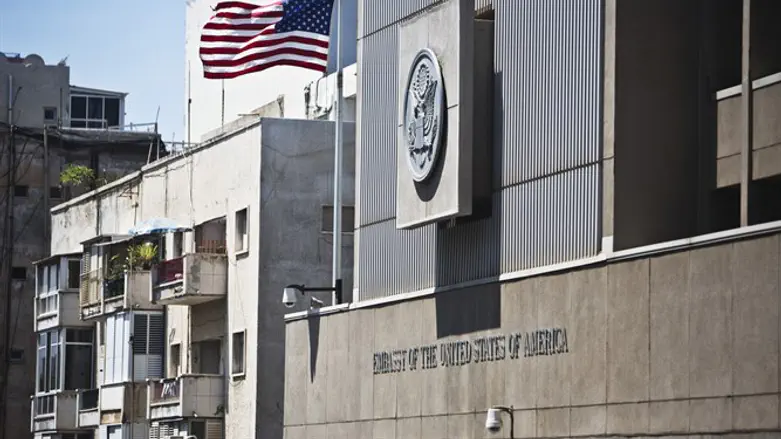 U.S. Embassy in Tel Aviv
Reuters
Ali al-Qaradaghi, secretary-general of the Association of Muslim Scholars headed by Sheikh Yusuf al-Qaradawi, is calling for an uprising of peoples and governments against the American administration's announcement of its intention to move the U.S. embassy from Tel Aviv to Jerusalem this May.
"We call for a Palestinian, Arab, Islamic, and popular uprising against this American aggression against the direction of the first prayer (the Al-Aqsa Mosque) and Muhammad's place of worship," said Qaradaghi in an official statement.
He stressed that the issue of the city of Al-Quds (the Arabic name for Jerusalem -ed.) is an issue of concern to the entire Muslim nation, and renouncing it or harming it is a mark of Cain that Allah, history, and future generations will not be able to atone for.
Moving the U.S. embassy to Jerusalem, continued Qaradaghi, is "a declaration of war against the Muslims and a step that will establish the illegal occupation."
The Association of Muslim Scholars brings together clerics from around the world and is considered an influential organization in the Sunni Muslim world.
Its leader, Qaradawi, is considered the supreme religious authority of the Sunni Muslim world and the spiritual leader of both the Muslim Brotherhood and Hamas. During the period of the Al-Aqsa Intifada, Qaradawi issued a fatwa permitting suicide attacks against Israel.
Last July, Qaradawi called for an "Islamic war" over Jerusalem.