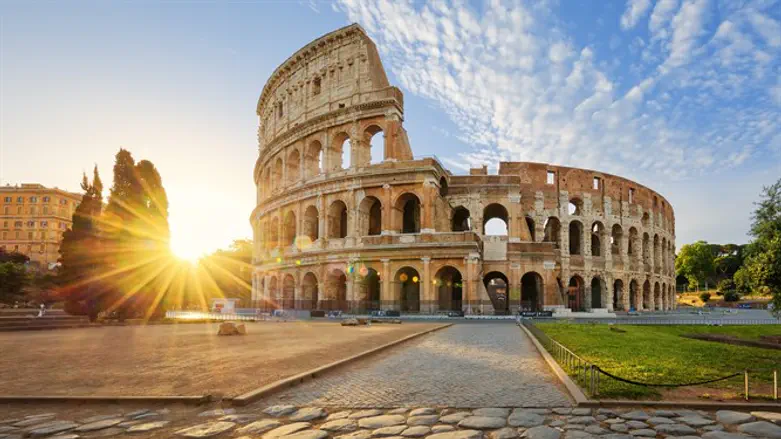 Rome
iStock
An imam at the Al-Aqsa mosque on the Temple Mount attacked the Muslim world's silence regarding the atrocities committed by Myanma (Burmese) authorities against the country's Muslim minority.
"The Muslim world suffers from a lack of caliphates," the imam said, noting that this situation allows "heretics" such as Buddhists and those who serve the cow, pig, and donkey, to act 'arrogantly' and authoritatively towards Muslims.
According to the imam, Muslim children "are burning" because of the failure of the Muslim world to act.
At the end of his speech, the imam promised to take revenge on heretics and the "soldiers of Satan". This revenge, he said, will include the creation of Islamic caliphates which will follow the ways of Mohammed. It will also include the "redemption" of Jerusalem, Rome, and India, and will crush all those who came out against Islam.
The imam then prayed to Allah to expedite the reestablishment of the caliphates.
This is not the first time Al-Aqsa imams are preaching incitement.
In August, an Al-Aqsa imam claimed Jerusalem belongs exclusively to Muslims, and another imam called for the annihilation of Jews, who he claimed are "the most despicable of creatures." In June, an Al-Aqsa imam claimed the Western Wall belongs to Muslims.