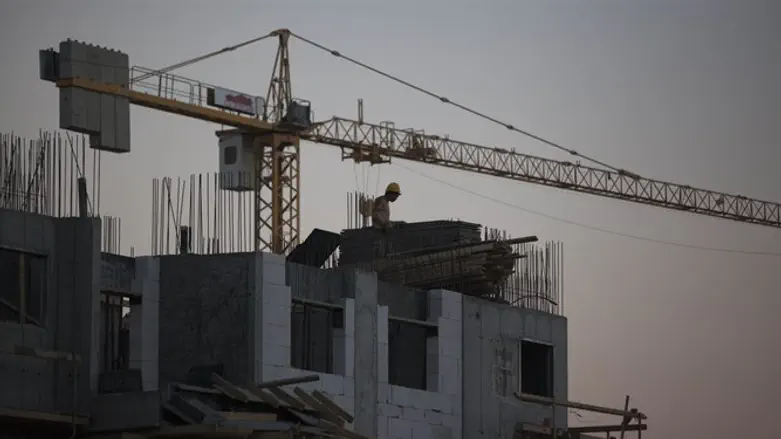 Construction site
Flash 90
The Prime Minister's Office gave a green light to the planning and building committee in Jerusalem to discuss the approval of some 7,000 housing units in neighborhoods beyond the so-called 'Green Line.'
According to the publication in Yisrael Hayom, there are about 3,500 housing units in Gilo, another about 2,200 in Har Homa, 900 in Pisgat Zeev, 500 in Ramat Shlomo and another 100 in Ramot.
Following the decision of the Prime Minister's Office, the approval of more than 7,000 of these housing units, which were not recently promoted, will be accelerated so that they may begin construction on them.
The deputy mayor of Jerusalem, who serves as chairman of the local planning and building committee, said the move was important.
"I congratulate the prime minister, who accelerated this move and thawed the frozen construction plans ... Jerusalem does not have a lot of land reserves, and we have no solutions for the young couples. This is therefore a very significant step ... Even if I need [to meet] the chairman of the local planning and building committee twice a week, I will do it in order to advance this important step. "
He expressed the hope that Netanyahu would approve additional projects which are intended to build thousands of housing units for Jewish residents in the Givat Hamatos neighborhood of the capital.