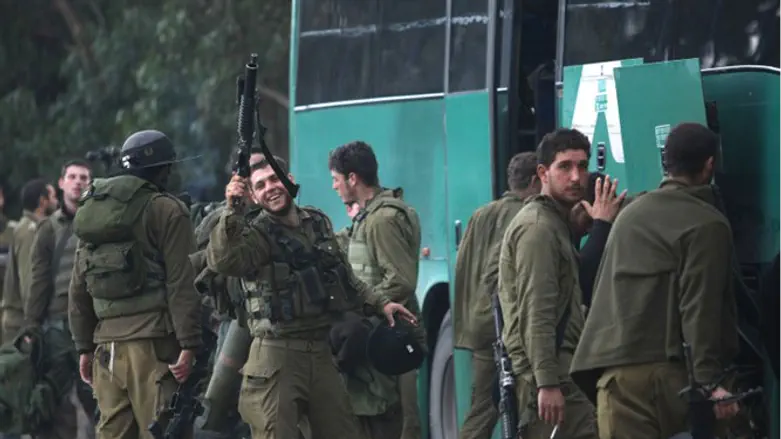 Soldiers boarding Egged bus
FLASH90
D., an IDF soldier serving in central Israel who lives in a community in the Binyamin region, takes the bus to and from his army base every morning and evening.
Speaking with Arutz Sheva, D. described how an Arab driver tried to run him over last night, (Wednesday), as he waited at a bus stop at the entrance to Kiryat Sefer in central Israel.
"Almost all of the drivers on the line I take are Arabs. They see that I'm a soldier so they harass me. For example, they close the door on me when I'm still standing on the steps of the bus."
"This time," he described, "the driver tried closing the door on me. For the first time, I came up and said 'Open the door again, I want to get off.' And then he again tried to close the door on me."
After D succeeded in getting off of the bus, he tried to write down the license plate number of the bus in order to file a complaint with police. "At that point, the driver started to drive towards me and tried to run me over, but I managed to escape."
The soldier called the police emergency hotline, which forwarded him to a police station in Modiin in central Israel. D. arrived at the station, where an officer initially told him that he would have to wait two hours for an investigator. Several minutes later, the officer approached him again and said that, this evening, there would be nobody to take his testimony.