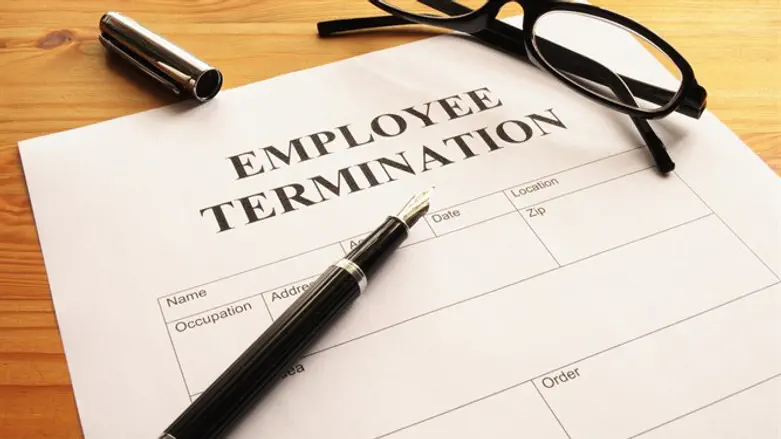 Employee termination form (illustration)
iStock
A county official in Alabama who was fired in 2013 won a $136,600 lawsuit against her former employer, Hale County.
The plaintiff, former Hale County Administrator Tricia Galbreath, had accused the then-Hale County Commission chairman and Probate Judge Arthur Crawford of terminating her due to her race and age.
Galbreath's employment was terminated during what a federal magistrate ruled was a "systemic purging of white county employees", AL.com reports.
After Crawford, who is black, was elected in November 2012, the County Administrator, Chief Clerk of the Probate Court, and County Attorney – all of whom were white – were fired and replaced with younger black employees.
In September 2015 a federal magistrate ruled that the firing of the three employees had been without legitimate basis and was part of a purge conducted on an explicitly racial basis.
"Following Crawford's election, Crawford and the Commission 'began a systemic purging of white county employees,' terminating Galbreath, the then-Chief Clerk of the Probate Court, and the then-County Attorney," the magistrate wrote.
"Each of these county employees was replaced by an African-American. Galbreath's and the then-County Attorney's replacements were also younger than they."
The three former county employees were dismissed from their positions without any prior notice during a commission executive session meeting in June 2013, the magistrate wrote.
While Galbreath and the other two employees were ostensibly fired for failure to carry out their duties, absenteeism, and use of vulgar language, no such claims of misbehavior had ever been raised prior to the dismissal.
In 2016, the former Probate Court Clerk, Ann Langford, won $110,230 in a suit against Hale County.
Last week a federal jury awarded Galbreath $136,600 for her claims of breach of contract, wrongful termination, and failure to follow due process.