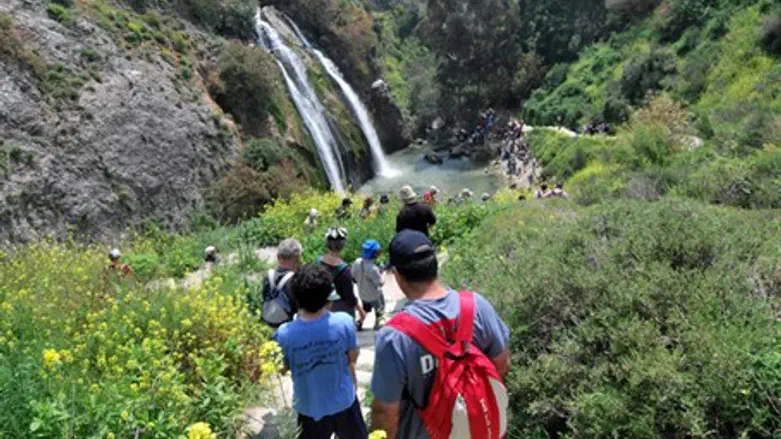 Hikers (illustrative)
Flash 90
Over 1.5 million Israelis visited Israel's national parks and nature reserves, the Israel National Parks Authority revealed late Monday night, since the Sukkot holiday began last Sunday. 
The most popular parks for the 2015 High Holiday season were the Caesarea National Park; the Eshkol Park; the Yarkon-Afek National Park; the Beit Guvrin National Park; the Ashkelon National Park; and the Banias, Tel Dan, and Shanir nature reserves. 
In addition, 200,000 Israelis visited 15 beaches along the Kinnereth Lake (Sea of Galilee) alone over the weeklong holiday. 
Just two days into the Sukkot holiday, the INPA warned of overcrowding, after some 50,000 people flooded Israel's national parks. Several parks were temporarily closed and then reopened to handle the influx.