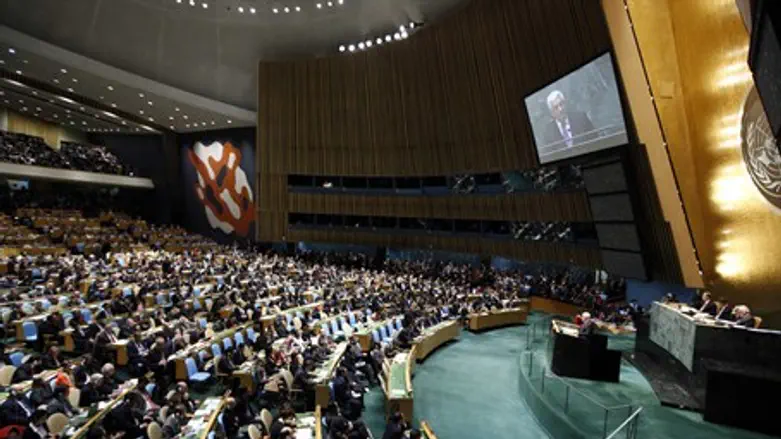 United Nations General Assembly
Reuters
A senior Iranian official said Saturday that Tehran is not considering a replacement for Hamid Aboutalebi, its choice for ambassador to the United Nations, even after the United States announced it would not issue him a visa, CNN reported.
Aboutalebi served as a translator for radical Iranian students who stormed the American embassy in Tehran 35 years ago and took 52 diplomats hostage.
On Friday, White House Press Secretary Jay Carney said the U.S. told Iranian officials and the UN that Aboutalebi wouldn't receive a visa to work at Iran's UN mission in New York. Carney told Iran earlier this week that Aboutalebi wasn't a viable pick.
On Saturday, Iran's Deputy Foreign Minister Abbas Araqchi told reporters in Tehran that Aboutalebi remained Iran's choice and that it is following up on the issue through diplomatic channels, according to state broadcaster Press TV.
Iranian lawmaker Hossein Naqavi Hosseini told state news agency IRNA that the United States was obliged to honor its responsibility to issue visas in its role as host for the United Nations headquarters in New York.
The White House is still reviewing a bill passed in Congress this week prohibiting the ambassador from entering the United States.
Aboutalebi is a veteran diplomat who has served as Iran's ambassador to Australia, Belgium, Italy and the European Union. He has also held high-profile posts in the Iranian Foreign Ministry.
He currently works in the political affairs office of President Hassan Rouhani and is believed to be close to the Iranian leader, who is widely viewed as a moderate with a reformist agenda.
In an interview with Iranian media, Aboutalebi said he served as translator and negotiator, but denied taking part in the initial occupation of the embassy.
On Friday, hours after the U.S. announced it would not issue a visa to Aboutalebi, Iran said it "regretted" the decision but said it would not affect the nuclear talks currently underway between Iran and six world powers.
"It is a regrettable decision by the U.S. Administration which is in contravention of international law, the obligation of the host country and the inherent right of sovereign member states to designate their representatives to the United Nations," spokesman Hamid Babaei said in a statement.