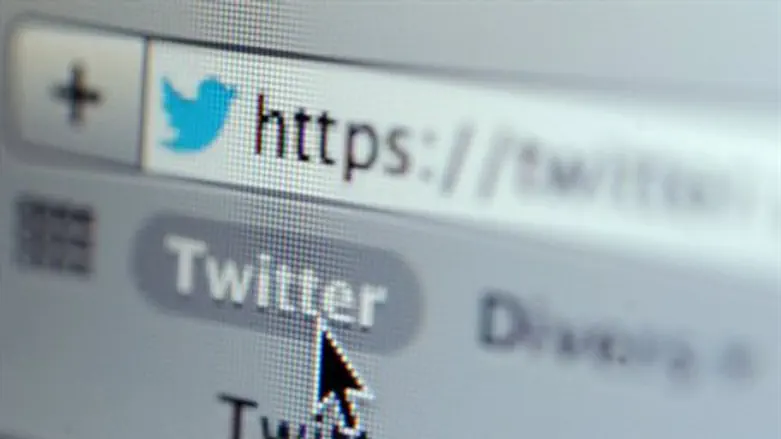 Twitter icon
AFP photo
Users of Twitter in Turkey, who had been able to get around the country's blocking of the site, suffered a setback on Saturday, the Hurriyet daily newspaper reports.
According to the report, the Turkish government blocked access to Google's public DNS service, which many had been using in order to bypass the ban and publish tweets.
According to the Hurriyet, hundreds of online users said on Saturday night that Google DNS was blocked and that the only way to use Twitter now was to connect through a VPN (virtual private network).
Turkey blocked access to the popular social network site on Thursday night, just hours after Prime Minister Recep Tayyip Erdogan threatened he would do so.
Some users trying to open the Twitter.com website were taken to a statement apparently from Turkey's telecommunications regulator (TIB). The statement cited four court orders as the basis for blocking the site, where some users in recent weeks have posted voice recordings and documents purportedly showing evidence of corruption among Erdogan's inner circle.
Just hours before the outage, Erdogan warned that he would "eradicate" Twitter in the wake of damaging allegations of corruption in his inner circle that have spread across social networks in recent weeks.
"We will wipe out Twitter. I don't care what the international community says," he said at an election rally.
Just two weeks ago, Erdogan threatened that his government could ban websites such as YouTube and Facebook after a raft of online leaks added momentum to a spiraling corruption scandal.
Recordings that were leaked include an apparent discussion between Erdogan and his son about hiding money, as well as others in which he appears to be interfering in business deals, court cases and media coverage.
Some of the most damaging information has come from a Twitter account under the name Haramzadeler ("Sons of Thieves"), which appears to have access to a huge trove of secret documents and police wiretaps linked to the investigation, reported AFP.
Erdogan has dismissed most of the recordings as "vile" fakes concocted by his rivals.
Meanwhile on Saturday, Turkey's government defended the ban on Twitter as a "preventive measure", AFP reported.
"Twitter has been used as a means to carry out systematic character assassinations by circulating illegally acquired recordings, fake and fabricated records of wiretapping," the prime minister's office of public diplomacy said in a statement.
It added that the government was not against the Internet but what it said was "the free circulation of the illegally acquired recordings over Twitter and other social networking sites which aim at hampering national security and the reputation of the citizens."
Turkey's ban of Twitter was met with harsh criticism by the United States on Friday, with State Department spokeswoman Jen Psaki saying the order to prevent Turks from accessing the site was "contrary to Turkey's own expressed desire to be a model of democracy."
The White House also condemned the ban, with spokesman Jay Carney telling reporters, "The United States is deeply concerned that the Turkish government has blocked its citizens access to basic communication tools."
Turkey's president recently signed into force a law which tightens controls over the internet, ignoring riots that broke in Turkey against the law.