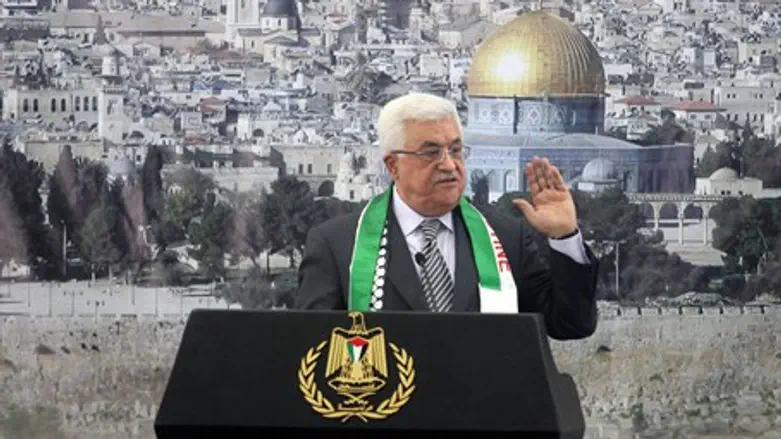 PA Chairman Mahmoud Abbas
Flash 90
Fahmi Shabane, a former officer in the intelligence service of the Palestinian Authority (PA), blames the PA leadership, including its chairman, Mahmoud Abbas, of being complicit in the "murder" of former chairman Yasser Arafat.
Speaking to Hamas's Al Quds channel, Shabane said that the data and evidence point to the involvement of Abbas and other PA leaders in the alleged poisoning of Arafat.
He said that in 2005, PA intelligence summoned for questioning a doctor from the Al-Mutali hospital in Jerusalem, who specializes in intestinal diseases. Instead of showing up for questioning, he said, the doctor flew with the nurse who worked alongside him to the United Arab Emirates, which also sponsors Muhammad Dahlan, who was expelled from Fatah because of repeated claims by Abbas that he had murdered Arafat.
Shabane added that the PA intelligence investigation found that the same doctor had received a visa from Israel to enter Eilat even though he is a resident of Judea and Samaria.
Shabane also challenged the appointment of Abbas adviser Tawfiq Tirawi to head the committee investigationg the alleged murder of Arafat. He noted that Tirawi served under Arafat's command in 2003-4, and that in 2005, after Arafat died, Israel canceled his "wanted" status and gave him a VIP card instead.