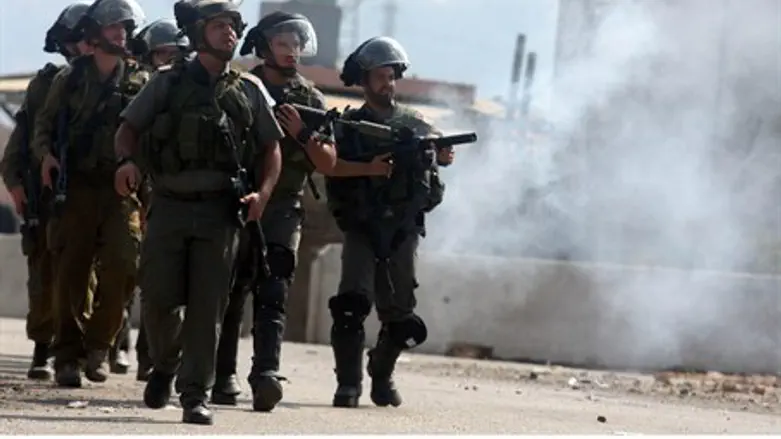 IDF activity
Israel news photo: Flash 90
IDF representatives presented the Perry Committee for equal military and national service with the military's plan for shortening mandatory service in the IDF by four months – from 36 to 32 months.
Implementation of the plan would begin in July of 2015.
The plan has been approved by the IDF Chief of Staff and by the Defense Minister, and will be brought before the political echelon for approval.
However, the IDF has attached a series of conditions for the plan's execution.
Conditions for the change include the following:
The "people's army" model will be preserved, as will mandatory enlistment and "vital arrays."
There will be a gradual transition to service according to the array one is serving in and not according to gender.
Additional budgets to make the transition possible.
Shortening of mandatory service will not be at the expense of active reservists.
Similar plans have been proposed and shelved in the past, on numerous occasions.