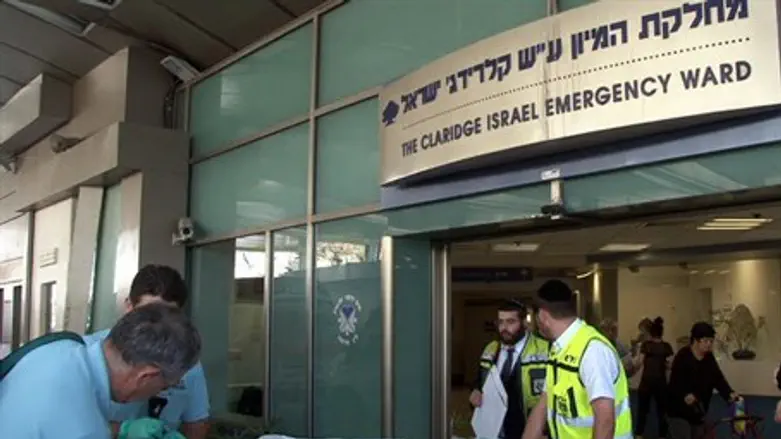 Border Police Prepare for Flytilla
Israel news photo: Flash 90
A French court on Thursday ordered Air France to pay a 10,000 euro ($12,800) fine for having ordered a pro-Palestinian Authority activist off a flight to Tel Aviv because she was not Jewish, AFP reports.
According to the report, the court  also ordered the French flagship carrier to pay 3,000 euros in damages to the passenger and her legal fees.
Horia Ankour, a nursing student, had attempted to fly to Israel from France last April to take part in the "flytilla", which saw hundreds of pro-Arab activists seeking access to Israel in a bid to travel to Gaza.
Israel took action before the provocation, contacting Europe's main airlines and providing them with a list of activists who would not be allowed into Israel. The airlines then cancelled some 300 tickets, essentially foiling the "flytilla" attempt.
Ankour was taken off the plane in the southeastern city of Nice after an Air France employee asked whether she had an Israeli passport and then, when she replied "no", whether she was Jewish, AFP reported.
When the 30-year-old answered "no" again she was escorted from the flight. French prosecutors reportedly backed her in the case, saying it was a clear case of discrimination.
Air France had said her name was on a list of undesirables provided by Israeli authorities and it was certain she would not be allowed into the country.
The activists who tried to enter Israel last April were given sarcastic letters which "thanked them" for choosing to make Israel the object of their humanitarian concerns rather than protest the deadly crackdown on protests in Syria or the Iranian regime's brutal crackdown on dissent."
In August, the "flytilla" activists again tried to provoke Israel by attempting to enter Israel through its border crossing with Jordan for the purpose of taking part in a "week of solidarity with the Palestinians."
Israel foiled this provocation attempt as well.
(Arutz Sheva's North American Desk is keeping you updated until the start of Shabbat in New York. The time posted automatically on all Arutz Sheva articles, however, is Israeli time.)