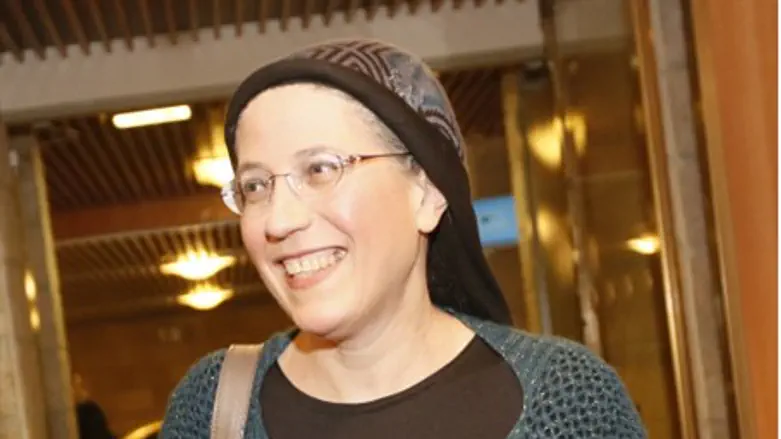 MK Orit Strook
Israel news photo: Flash 90
Bayit Yehudi MK Orit Strook said Saturday evening that the IDF failed to protect Jewish residents and their agricultural plots in Esh Kodesh, earlier in the day.
"Security forces had advance knowledge of the attack by hundreds of Palestinian marauders upon the vineyards of the community of Esh Kodesh," Strook charged.
"It is an extremely grave matter, that the soldiers ran away and abandoned the agricultural plots and the residents who came to protect their property, to the mercy of the attackers. I call on the Minister of Defense to arrest and immediately put the marauders – who were filmed and whose identity is known -- on trial, and defend the settlers and their property."
According to the Bethlehem-based Maan news agency, one young Arab man was badly hurt after being shot in the stomach, and another youth was shot in the leg.
Seven Arabs were reportedly hurt from rubber coated bullets fired by the soldiers, and inhaled tear gas.
Jewish residents reported ten Jews were slightly hurt. No one was reported hurt among the security forces.