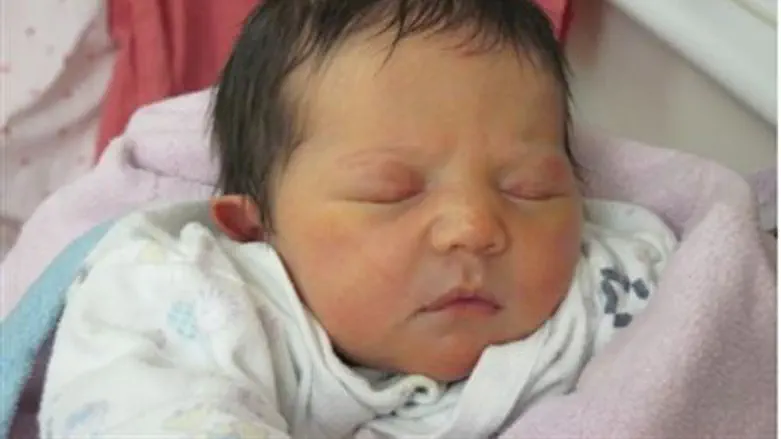 Hadas Fogel (z"l)
Israel news photo: Flash 90
As the second anniversary of the atrocious slaughter of five members of the Fogel family in Itamar approaches, the family says that at least 14 babies have been named for their martyred loved ones in the course of the last year, in addition to 20 babies named for them in the previous year.
"It is very moving," said Tali Ben-Yishai, mother of the slain Ruthie Fogel Hy"d. "People we do not know contact us and tell us that they named their children after our loved ones. Families from Modiin, Beit She'an, Maaleh Adumim, Jerusalem and elsewhere call to offer encouragement and express identification and they do so in the most joy-inspiring way possible – by giving new life and new light.
Ben-Yishai keeps a record of the names of the newborns named after Ehud, Ruthie, Yoav, Elad and Hadas. Among them is also a pair of twin girls.
The anniversary of the murders will be marked Sunday, in a ceremony at which the cornerstone will be laid for the dormitories being built in Itamar to commemorate the Fogels. The event will be attended by ministers, MKs, rabbis and military officers.