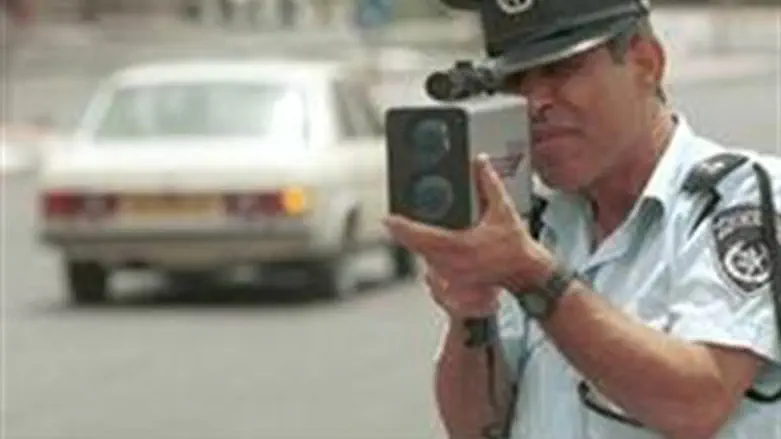 Traffic police
Flash 90
The death of a resident of the northern Israeli town of Kiryat Ata is being investigated, after he keeled over and suffered an apparent heart attack – as police handed him a traffic ticket. The 64-year-old man died on the spot Saturday evening. His funeral was set for Monday.
The man suffered the attack as he was speaking to a female traffic police officer, who stopped him for an alleged driving offense. The policewoman said that the man had shown no signs of panic, nor had he indicated that he had any health problems. The two talked as she wrote up the ticket. She then handed it him, and the man then fainted, and apparently died on the spot.
The policewoman immediately summoned rescue teams, which arrived on the scene within minutes, and tried for 40 minutes to revive him – but to no avail.
A police spokesperson confirmed the incident, adding that rescue workers were unable to determine whether the man suffered from a heart attack, fainted from shock, or collapsed for other reason. Police said they had opened an investigation into the matter, and would take all steps and actions that an investigation would necessitate.