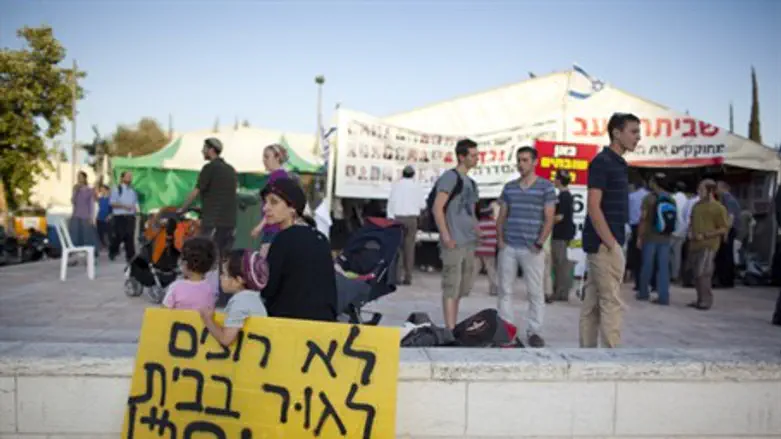 Ulpana Protest Tent in Jerusalem
Israel news photo: Flash 90
The threat to demolish the Ulpana neighborhood of Beit El is "just a symptom," warns Yoni Shetbon, head of the religious-Zionist young leadership group Raananim. Shetbon, who spoke to Arutz Sheva, called on young religious-Zionist adults to get involved in tackling the root of the problem.
"The real arena in which fateful decisions are made is the public arena," he declared. "Until now the struggle has been 'on the ground,' but today the struggle is in the realm of politics and public opinion."
"We need to join the elite as much as possible," Shetbon continued. "Politics, media, and academia."
The Ulpana neighborhood is under threat "because we don't have political power," he opined. "Of course we need to fight for the homes, but ultimately the fate of Judea and Samaria will be decided among the decision-makers."
Religious-Zionist political unity would be a step in the right direction, he said. "A religious-Zionist party that includes everybody, and has political power, could get more and more strong parties associated with the nationalist camp into government ministries," he noted.