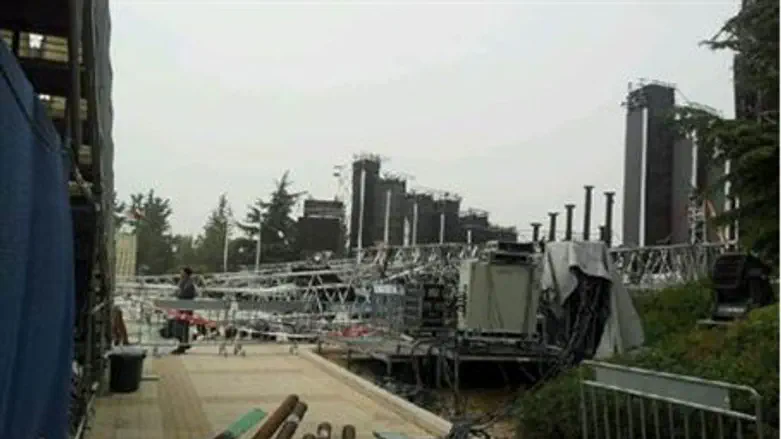 Mt. Herzl Stage Collapse
Hezki Ezra, A7
All stages in the country that have been built for Memorial Day and Independence Day events must be checked for possible safety issues, police have announced.

The stages will be checked to determine if any were built or given safety approval by those involved in constructing a faulty stage area on Har Herzl. On Wednesday a lighting bridge over the Har Herzl stage collapsed, killing 20-year-old IDF officer Hila Betzaleli.

Those suspected of negligence in the case of the Har Herzl stage are believed to have been responsible for dozens of similar stages that are to be used next week. On Friday morning, police revealed new evidence against several of the suspects.

Police commanders said the safety checks would not stop with stages. After ensuring that other temporary stages are safe, investigators will look into all the buildings and other structures approved by the Har Herzl building safety engineers.

Buildings approved by the companies may be forced to get new authorization or be shut down, they said. Police suspect that at least one of the men detained in the Har Herzl incident gave safety approval to buildings he had never seen.