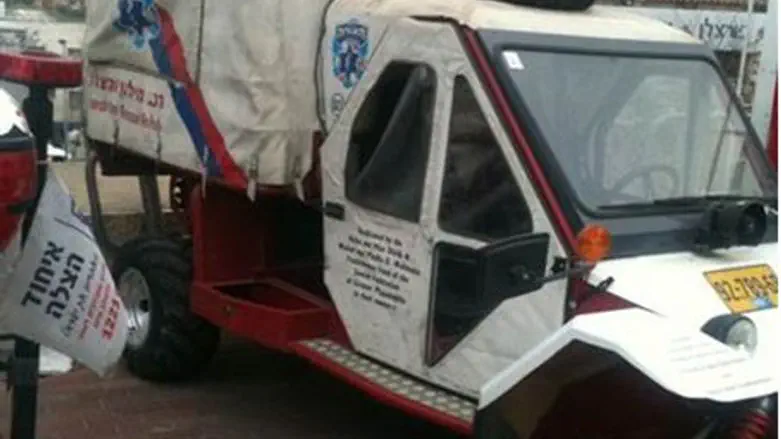 Winter-ready ambulance
Ichud Hatzalah
In light of forecasts predicting winter storms this week, the Ichud Hatzalah first response organization has issued health warnings to the general public.
One of the primary concerns as temperatures drop is frostbite, the group said Thursday. The nose, ears, toes and fingers are most vulnerable to frostbite.
Another danger is hypothermia, which can cause lasting damage, and in extreme cases, death.
To prevent both, the public is advised to limit time spent outdoors, to remain hydrated, and to wear appropriate clothing when out in the cold, including a jacket, gloves or mittens, and a hat.
Ichud Hatzalah organizers told Arutz Sheva that the group is preparing to continue to provide service in the Jerusalem area in case of snow. The group plans to add chains to volunteers' cars to allow them to continue to respond to calls even if roads are not cleared. The organization also plans to use a Tomcar off-road ambulance if necessary.
Organizers asked the public to call for help only in the case of emergency as long as the storm lasts, to free volunteers to assist the elderly and other populations particularly vulnerable to cold.