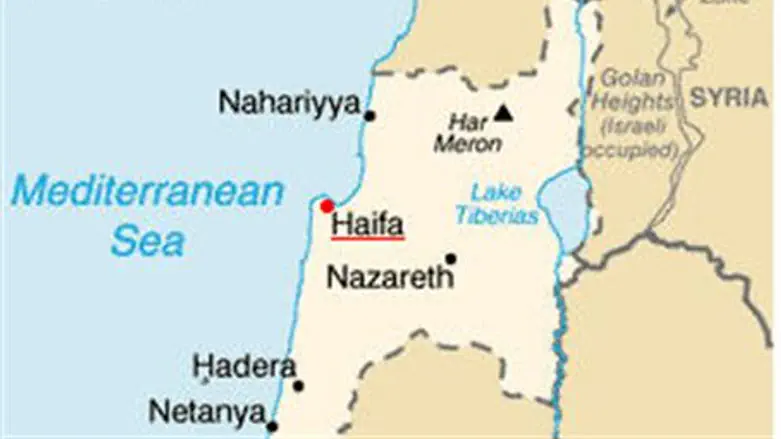 The Tamar natural gas reservoir is located 90
Israel news photo: courtesy of Technology.com
The Israel Electric Company has just signed an $8 billion deal to buy natural gas from the Noble Energy-led group developing the Tamar gas field off the coast of Haifa.
The company will purchase an estimated 3 billion cubic meters of gas per year, starting in mid-2013, for the next 15 years, IEC officials said Sunday in a statement to the Tel Aviv Stock Exchange. The company added that natural gas from Tamar is expected to comprise some 30 percent of its fuel basket for the forseeable future.
Natural gas from Egypt, which up to this point has comprised up to 40 percent of Israel's supply, is becoming a more and more unreliable energy source. Early Sunday terrorists once again blew up the pipeline used to bring natural gas from the Sinai Peninsula to Israel and Jordan. It is the tenth time such an attack has been carried out since President Hosni Mubarak's regime was toppled in January.
The funds from the IEC deal are being used to finance the development of the Tamar gas field deep in the Mediterranean waters, which contains an estimated 8.4 trillion cubic feet of gas. The field is expected to be able to begin to producing gas for use in Israel by 2013.
The nearby Leviathan gas field, also discovered by the group led by U.S.-based Noble Energy, which holds 36 percent of the Tamar field. Leviathan reportedly is almost twice as large as Tamar, and expected to begin producing natural gas by the year 2017.
Isramco Negev owns 28.75 percent of the Tamar field. Delek group members Avner Oil Exploration and Delek Drilling each hold 15.625 percent, and Dor Gas Exploration holds a stake of 4 percent.