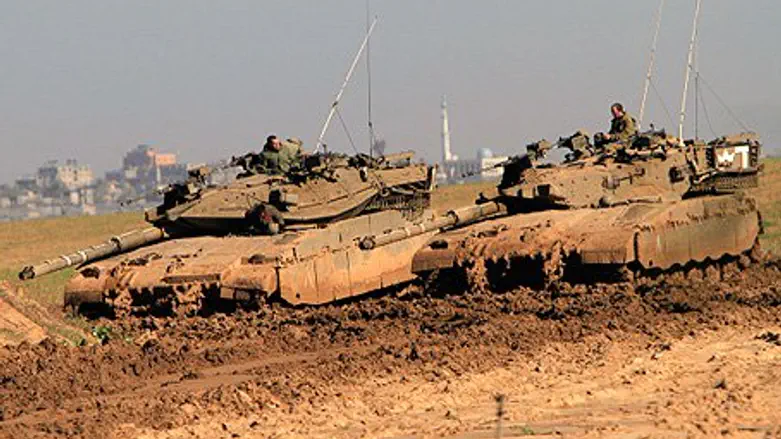 Tanks in Gaza, 2009 (file)
Flash 90
After a period of relative quiet on the border between Israel and Gaza, the IDF opened fire on a terrorist squad Wednesday afternoon, apparently killing at least one of the terrorists and wounding another.
The incident took place near the security fence, not far from the kibbutz (cooperative agricultural community) of Nir Am, just east of Sderot (see map).
An IDF force carrying out routine reconnaissance identified a group of Arabs approaching the security fence, in an apparent attempt to fire anti-tank missiles, shoot mortar shells, or plant an explosive charge.
IDF tanks opened fire on the squad, hitting several of its members. Reports from Gaza said that a well known member of the Islamic Jihad terror militia was killed.
The IDF said that at least two of the terrorists were hurt.