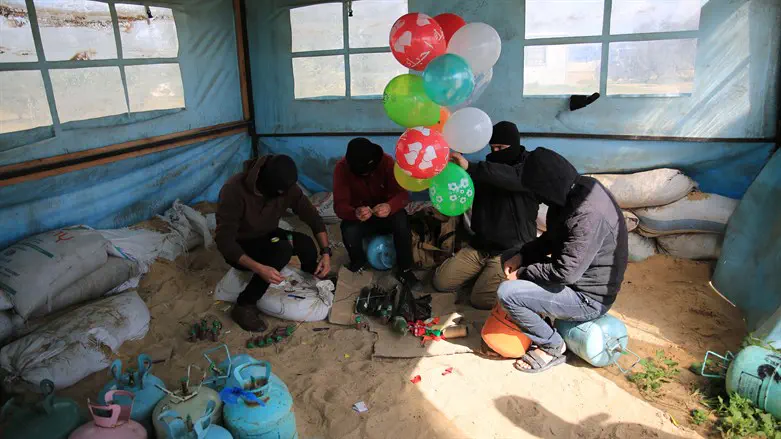 Islamic operatives prepare incendiary baloons
Flash 90
Firefighters have gained control of two fires in southern Israel that were caused by incendiary balloons launched by terrorists in the Gaza Strip.
Terrorists resumed the launching of the arson balloons during the weekend. A fire was caused in the Kissufim forest on Friday by the balloons. Six firefighting teams and two planers were deployed to battle the blaze.
The "Units of the Descendants of Nasser" group claimed responsibility for the balloon attacks on Friday.
Defense Minister Yoav Gallant toured the area today and said: "I held a situation assessment with the Chief of Staff and the head of the Operations Division. The IDF and its soldiers, along with the entire security system, are standing guard - in the air, at sea, and on land."
The IDF has begun moving additional troops into the Gaza region. Fire services have gained control of the flames and are working to fully extinguish both fires.