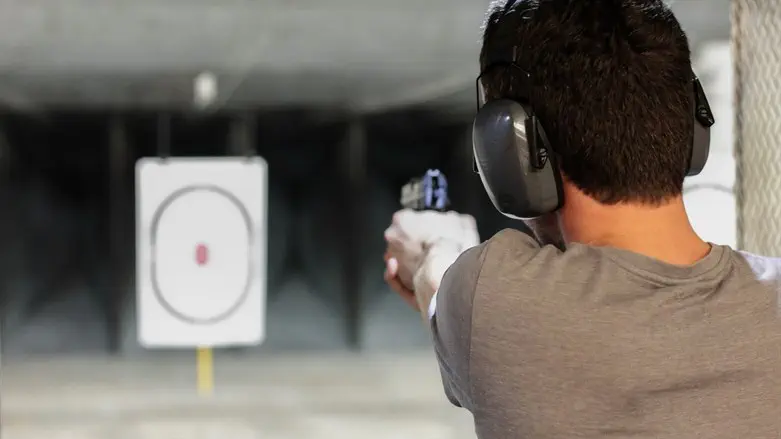 Shooting range
ISTOCK
Two IDF soldiers and an officer were sentenced to three weeks in military prison, after they filmed themselves shooting at a firing range while nude.
Last Thursday, the three - two platoon leaders and an officer - carried out an unauthorized training exercise at a Nahal Brigade's training base, filming themselves carrying out target practice in the nude.
On Sunday, Col. Oren Simcha, the commander of the Nahal Brigade, sentenced the three men involved.
The officer, who led the exercise as the team commander in the Nahal Reconnaissance Battalion and filmed the target practice, received a 21-day prison sentence. His rank and future in the IDF will be determined after his jail sentence is served.
The two platoon commanders involved in the event each received 21-day prison sentences, and will be exempt from combat duty for four months.
"The investigation revealed that the soldiers and the officer acted contrary to the expected conduct of combat soldiers and officers in the IDF and severely violated the norms of military culture," an IDF spokesperson said.