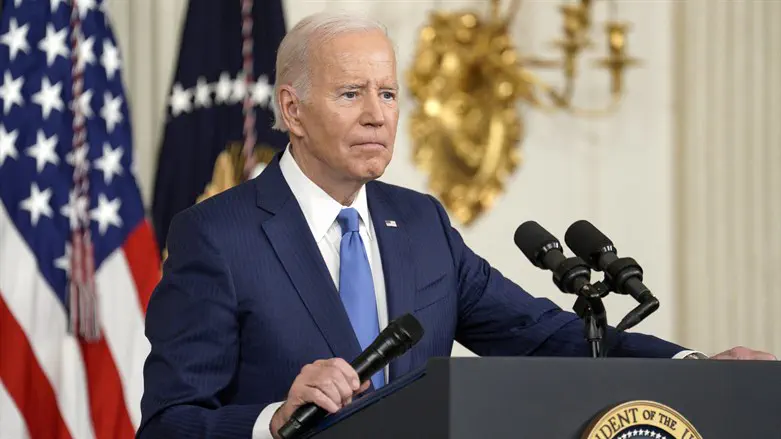 US President Joe Biden
Gripas Yuri/ABACA via Reuters Connect
US President Joe Biden told PBS in an interview on Wednesday that he does not believe that the US downing of a Chinese surveillance balloon will negatively impact relations between the two countries.
Asked if relations have taken a hit, Biden flatly responded, "No."
Biden said he has not spoken to President Xi Jinping since it was reported that a Chinese balloon was hovering over the US and the balloon was subsequently shot down last weekend.
"But look, I mean, the idea shooting down a balloon that's gathering information over America and that makes relations worse?" Biden stated.
"Look, I made it real clear to Xi Jinping that we're going to compete fully with China, but we're not looking for conflict. And that's been the case so far," he added.
A US Air Force fighter jet shot down the balloon off the South Carolina coast on Saturday, a week after it first entered US airspace.
China later said it is "strongly discontented" with the US downing of its surveillance balloon, adding it reserves the right for any necessary reaction to the incident.
The balloon caused a political uproar in Washington and prompted Secretary of State Antony Blinken to cancel a Sunday-Monday tip to Beijing.
The president added that his Chinese counterpart has "enormous problems" to deal with domestically, including an economy that is not flourishing and questions over whether Beijing supports Russia in its invasion of Ukraine.
The White House has downplayed any drastic effect the incident would have on US-China relations.
Biden told reporters earlier this week that it was always his view that the balloon needed to be shot down "as soon as it was appropriate."
Asked if the balloon incident weakens US-China relations, Biden replied, "No. We made it clear to China what we're going to do. They understand our position. We're not going to back off."
Biden also made brief mention of China during his State of the Union address on Tuesday night, saying, "As we made clear last week, if China's threatens our sovereignty, we will act to protect our country. And we did."
Meanwhile, a Pentagon spokesperson said on Tuesday that China declined a request for a phone call between US Defense Secretary Lloyd Austin and Chinese Defense Minister Wei Fenghe after Washington brought down the spy balloon.