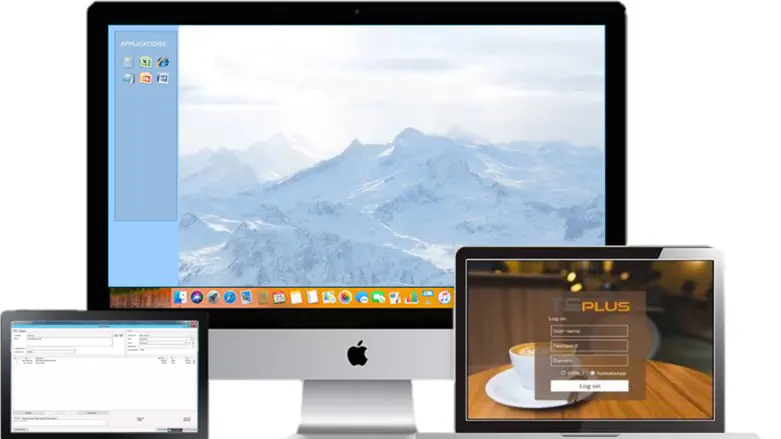 tsplus download
צילום: tsplus download
It should come as no surprise that remote working has never been more popular. While remote working rose steadily for many years before the pandemic, 2020 resulted in a dramatic spike in working from home. Even companies that were previously skeptical of the power of telecommunicating suddenly decided to follow the trend.
The pandemic and other factors have led to the world we're in today, where 30% of employees now work at an exclusively remote company, and where 97% of employees don't want to return to the office full time.
However, remote working is only as efficient as the tools you use to facilitate it. And that's where TSplus remote access comes in. Here we'll cover some of the most critical features the Tsplus download offers organizations of any size.
The Biggest Challenges of Remote Working
While for employees, the biggest challenges of remote working might be loneliness or managing distractions like an unruly pet; the challenges are more technical in nature for organizations. For example, managing cybersecurity concerns like access control or securing web tunnels come to mind. Additionally, it is also paramount to allow employees to access all the apps and portals they need to do their job without requiring a complicated and frustrating sign-in process. And luckily, the remote access TSplus download has the features to combat these challenges.
How TSplus Remote Access Can Solve These Challenges
Tsplus Remote Access is an all-in-one solution that promotes efficient, effective, secure, and frictionless experiences for remote access and web portal. In simple words, employees can access their applications from anywhere, at any time, and using any device or network.
TSplus promotes efficient working because employees can open Word documents, Excel workbooks, and other files without installing Office apps on the host server. You can also tailor which employees see what applications based on their role. For example, you could publish design applications to the design team, and they will be able to access them through the TSplus Remote Taskbar and TSplus floating panel (no need for a stuffy Windows "Start" menu). And critically, you can stay secure and compliant by easily controlling access to Windows apps based on your Active Directory user groups.
TSplus is also designed to work with your current remote desktop (RDP) setup. So, for example, you can use TSplus no matter which version of Windows you're using (from XP to Windows 10 Pro or Server 2003 to 2012). In addition, it supports printer mapping, port com mapping, disk mapping, RemoteFX, dual-screen, and more.
On the web portal side, you can publish applications through TSplus and allow your employees to access them directly from the internet by simply clicking the application icon on the TSplus Web Portal. You can also customize the web portal in any way you see fit, adding your branding and unique corporate style to offer a cohesive experience. You also don't have to worry about compatibility issues - TSplus allows you to connect from any browser.
And in a world where portable devices are becoming an increasingly dominant part of the business landscape, TSplus allows for a seamless transition. TSplus' built-in HTML5 client allows you to access your Windows apps and user desktops from any device without installing any dedicated solutions like plugins or apps. Lastly, TSplus employs SSH tunneling and HTTP and HTTPS port forwarding to ensure your browser connections are entirely secure and you don't have to worry about data loss or theft.
If you want to get more out of your remote working, look no further than TSplus remote access. Opting for TSplus download today can mean a more secure and seamless experience for your employees tomorrow.